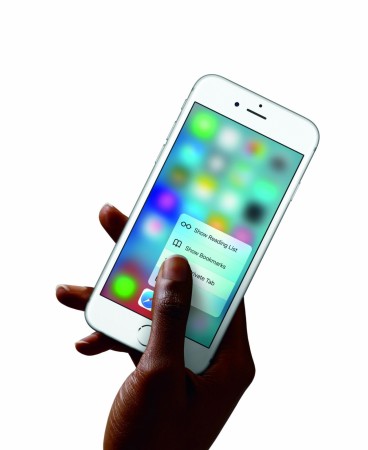 With its highly anticipated device iPhone 6S and iPhone 6 Plus launch, Apple has also rolled out its latest operating system iOS 9. Along with iOS 9, Apple has introduced a plethora of new features which will amaze the iPhone users.
Here are some favourite features from iOS 9 - iOS 9.0.1:
Ambient Light
With iOS 9, Apple has introduced a new feature namely Ambient Light which actually uses the iPhone's proximity and ambient sensors to detect whether your device is lying on a surface downfaced. If it is, the operating system will ensure not to turn on the light even if your device gets a new notification.
Low power mode
Apple has worked hard to improve the battery life of the iPhone devices and the latest example of it is its Low power mode feature activating which your device will consume less power by reducing the sycronisation and downloading process. Once activated, the device will also reduce the performance of CPU and GPU and will make sure to turn off the display once the phone is in idle mode for 30 seconds. To notify the user about the mode, the iPhone battery will turn from green to orange so that once your device battery becomes stable you won't forget to turn it off. Navigate to Settings>>Battery and turn on the Low power mode toggle.
Quick reply
iOS 9 also comes preloaded with a feature which is sure to impress the socially active iPhone users. Namely Quick reply, the option lets you swipe down the display and text the message directly from the home screen. The option works with iMessage and WhatsApp both.
Back to app
iOS 9 also introduced a brilliant feature called Back to App, which takes you back to the app through a single tap after opening any pop-up. Once activated, the option will appear on the top right of the display once you open any pop-up.
Group Notification
Apple has also introduced a nice feature dubbed as Group Notification to arrange your incoming notifications grouped by particular apps. For activating the option navigate to Settings>>Notifications and turn on the Group by App toggle.
Setting Search Bar
Apple has added a search bar in iOS 9 settings page to find out any option easily. For searching any particular option just swipe down the Settings screen and type anything to get the option quickly.