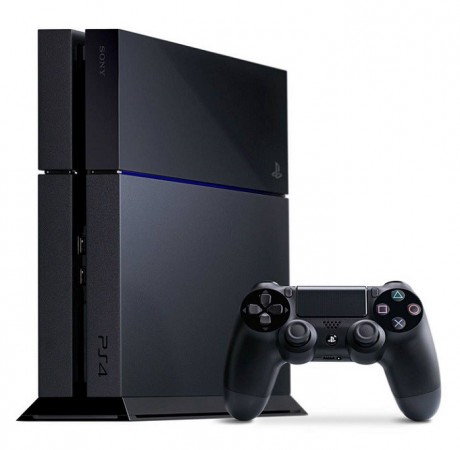 The year 2013 was an important year for the gaming industry, as it marked the release of next-generation consoles - PlayStation 4 from Sony and Xbox One from Microsoft. The year also saw numerous video game titles that were either released earlier or as launch titles for these consoles. With the wait for PlayStation 4 ending on 15 November, we now look at top five video games for the console that have an interesting gameplay, coupled with some spectacular visuals.
The five best games released in 2013 for PlayStation 4 are:
1. Need for Speed Rivals - This racing video game, which is popular among most video game players because of its predecessors like Need for Speed Most Wanted and Hot Pursuit, fits in this category pretty well. The game was released on 15 November at the time of console launch.
The game is typically like its predecessors with exotic cars and police pursuits but it certainly has numerous added attractions like players taking on the role of Cop or Racer, upgradable gadgets like EMPs, new social system called the AllDrive and a dynamic weather system. It also has a Network Companion App that supports comparisons and allows players to keep track of the game.
The game runs native at 1080p on PlayStation 4. Developed by Ghost Games and published by Electronic Arts, Need for Speed Rivals is powered by Frostbite 3 engine and costs $59.99 for PlayStation 4.
2. Assassin's Creed 4: Black Flag - The game is set in the Golden Age of Pirates (1715), where players control the pirate Edward Kenway, as he tries to defeat the imperialists from Spain, England and other countries, halting international trade, scourging for hidden treasures and fighting at sea with upgradable ship and weapons.
Players will meet other infamous pirates like Blackbeard, Calico Jack and Benjamin Hornigold roaming about in the lawless republic in the Caribbean Islands, allowing players to explore about 50 different locations, while they can use tools to hunt for mammals both on land and on sea.
Players get access to spyglass and can recruit others who have been captured. The game will also have a modern day pirating like hacking and eavesdropping on Abstergo Entertainment. Developed by Ubisoft Montreal and published by Ubisoft. It is powered by AnviNext engine and will cost $48.99.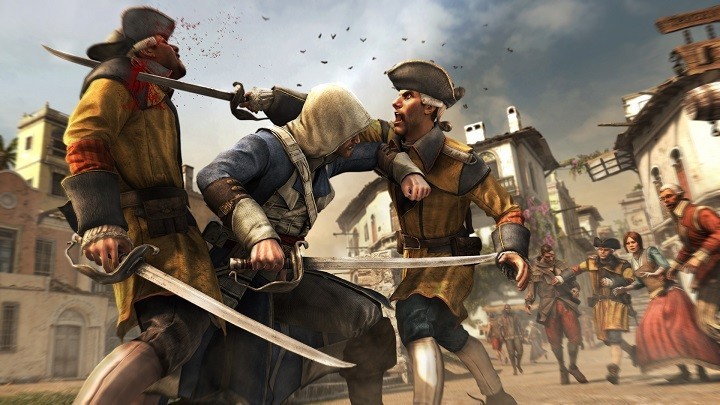 3. Call of Duty: Ghosts - This FPS video game is set in a post-apocalyptic world, when US is no longer the superpower. This is when the remaining group of American Special Forces forms a super elite team to eliminate all the forces that are harmful for US. This game is part of the popular FPS series.
Players in the game get to control a German Sheppard named Riley and also the several characters. The game introduces a new game type, Squads, which has 10 different customizable characters. It also has different game modes like Squad Assault, Safeguard, Safeguard Infinite, Squad vs Squad and Wargame. Along with the multiplayer feature, it also has co-op mode for four players.
The game was developed by Infinity Ward and published by Activision. It is powered by IW Engine and Havok engine. Call of Duty: Ghosts was released on 15 November for PlayStation 4 and is priced at $59.89 on Amazon for the Standard Edition.
4. Killzone Shadow Fall - This PlayStation 4-exclusive FPS video game is set in planet Helghan, where Vektans and Helghast perform clandestine operations to finish the war that was previously started. Players control the character of Lucas Kellan.
Player get to use weapons like M82 Assault Rifle, stA-52 Assault Rifle, and stA-18 pistol from earlier games and new weapons include LSR44 assault/charge sniper rifle, OWL, and an advanced hovering attack drone.
The game is based on stealth and has an open-ended approach. First half has the player playing the game alone with OWL, the only companion, and in the second half players get help from Echo, a female sniper.
The multiplayer mode gets 10 maps and player can also create their own custom maps. There has been a simplification of class system in the game to just three - Assault, Scout and Support.
The game is developed by Guerrilla Games and published by Sony Computer Entertainment. It runs on in-house engine, Umbra3 and was released on 15 November costing $59 on Amazon.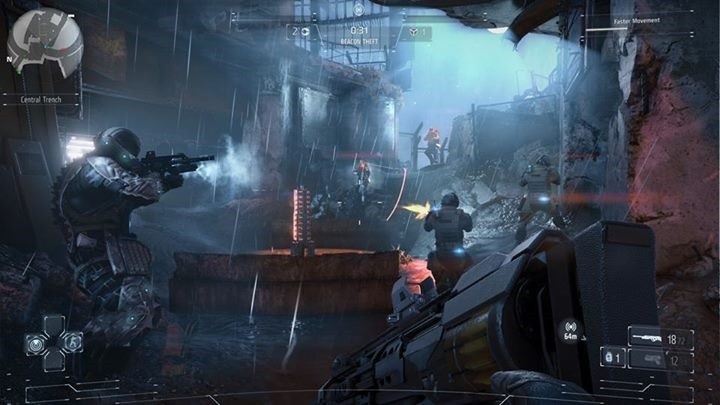 5. FIFA 14 - One of the most popular football simulation games released in 2013, FIFA 14 has several newer features when compared to FIFA 13. The game is the second-highest rated game on PlayStation 4.
Apart from the licences of most of the European Premiere Leagues, FIFA 14 also has licenses of 21 Brazilian clubs. It also includes Chile's Campeonato Nacional Petrobras, Colombia's Liga Postobon and the Argentine Primera Division. The Brazilian national football team, the Polish national football team and Wales national football team are all new teams that are featured in the game.
Players are introduced to Elite Technique on PlayStation 4 that features new skills, behaviors and athleticism of footballers. The movement of the players is more fluid and intelligent with more realism in the game. Players are now able to trap in 180 degrees and also receive the ball. The game also features more attacking options.
The FIFA 14 on PlayStation 4 has more animation and is more detailed. Players will be able to use true bio-mechanics to shift their weight from one leg to the other as they run.
One of the most popular game modes in FIFA is the FIFA Ultimate Team that allows creation of squads with customization that matches the player's chemistry.
The game has innovative pieces like Protect the Ball, Teammate Intelligence, Variable Dribble Touches and Pure Shot.
The game has more than 60 stadiums, including 32 real-world venues and new additions include La Bombonera in Buenos Aires, Goodison Park in England, Donbass Arena in the Ukraine and Camp Nou in Barcelona.
The game was developed by EA Canada and published by Electronic Arts. It is powered by Ignite engine and was released on 15 November for PlayStation 4. FIFA 14 is available on Amazon and sets back buyers by $48.99.