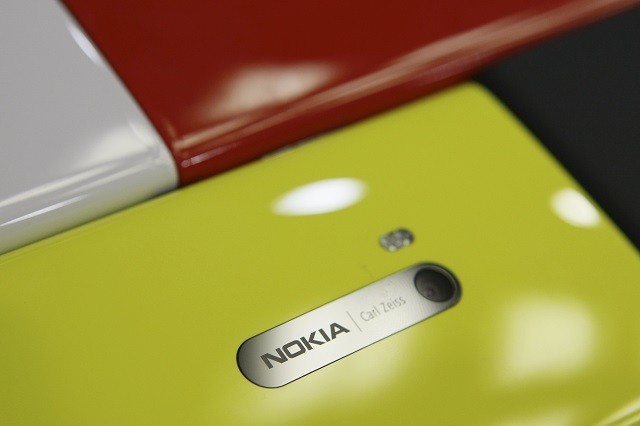 Each month, new versions of numerous smartphone and tablets are released into the market, which boast of better features and efficiency, making the older ones obsolete.
While the features and design might be revamped, some of the new gadgets do not offer true value for money, compared to their previous versions.
Following are some of the gadgets, including smartphones and DSLR camera, which are said to offer value for money and not loot the user in the name of an updated version or feature, according to Economic Times.
Smartphones
Samsung Galaxy Note 2: Galaxy Note 2 featuring a 5.5in 720p super-Amoled display with Wacom pressure sensitive technology and S Pen offers the latest features known in the market.
Launched in August 2012, the device also runs on a quad-core processor with 2GB RAM, which is equivalent to most of the premium smartphones today. The device includes 8 megapixel rear camera, which equals to the latest iPhone iteration iPhone 5S.
NFC, Wi-Fi Direct, USB host support and other connectivity features are also included in the handset.
While the Samsung Galaxy Note 3 costs ₹46,900 on Flipkart currently, Galaxy Note 2 comes for ₹30,000, giving more value for money.
Samsung Galaxy Note 2 - Flipkart
Samsung Galaxy Note 3 - Flipkart
Apple iPhone 4S: While Apple iPhone 4S might be pretty old compared to the iPhone 5 and 5S,it is a bang for buck as it runs the latest iOS 7 without a hitch on its 3.5inch (960 x 640) display with a high 330 pixels per inch found in some of the latest smartphones.
The handset runs on a dual-core 512MB RAM supporting all the applications from the App Store and also features an 8 megapixel rear camera along with Siri voice assistant. Its only limitation is the 8GB of in-built memory.
While the latest Apple iPhone 5S's 16GB version starts from ₹51,839 on Flipkart, iPhone 4S comes for a much lesser amount of ₹28,500.
Apple iPhone 5S - Flipkart
Apple iPhone 4S - Flipkart
Nokia Lumia 920: Nokia Lumia 920 might have been overshadowed by its two successors, Nokia Lumia 1020 and Lumia 925, but it is considered to offer the best a user can get in an affordable price. The Windows Phone 8 device features a 4.5inch (768 x 1280) IPS LCD screen with a high 332ppi.
The processor specifications include a dual-core 1.5GHz snapdragon chip paired with 1GB RAM and LTE connectivity.
This device also include an 8.7 megapixel Carl Zeiss camera with PureView technology and a 2000mAh battery backup.
While the Nokia Lumia 1020 and Lumia 925 cost around ₹45,990 and ₹31,499 respectively, Lumia 920 costs around ₹31,998. Since the Lumia 920 and 925 have almost the same price, 920 has a little more edge over 925 as the former handset includes a 32GB in-built memory as compared to 925's 16GB.
Nokia Lumia 1020 - Flipkart
Nokia Lumia 925 - Flipkart
Nokia Lumia 920 - Flipkart
Tablets
Apple iPad Mini: Though the older generation iPad Mini might have a successor in iPad Mini Retina, it is still a great buy for the users. Having a slim profile, the tablet swiftly runs the latest iOS7 on its 7.9in display with 1024 x 768 resolution.
It also includes a decent 5 megapixel rear camera, which records full HD videos along with a front camera available for video calls.
Apple iPad Mini is also said to deliver a good battery life of over 8 hours on a single charge.
While the next-gen tablet, iPad Mini Retina costs around ₹28,900, the iPad Mini costs ₹21,200 on Flipkart.
Apple iPad Mini Retina - Flipkart
Apple iPad Mini - Flipkart
Google Nexus 7: Google Nexus 7 2012 model is still said to be a better buy than other tablets. The tablet, powered by Nvidia Tegra 3 processor and a 1 GB RAM gives a good smooth UI.
The tablet also includes a 16/32GB in-built storage along with a Wi-Fi connectivity and 7in display of 1280 x 800 resolution.
Google nexus 7 (2012) is backed by a 4,325mAh battery, which is said to deliver up to 10 hours of backup.
While the current version, Google Nexus 7 (2013) costs ₹20,999, the Google Nexus 7 (2012) starts from ₹9,499.
Google Nexus 7 (2013) - Flipkart
Google Nexus 7 (2012) - Flipkart