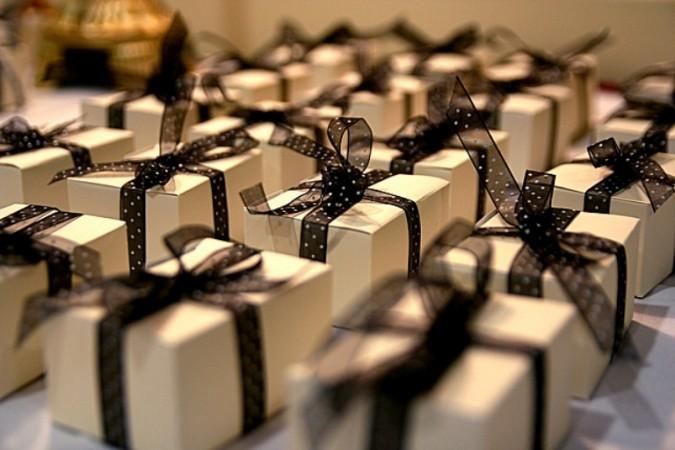 Smartphone shopping can be tricky in this strongly competitive era where rival companies are trying to woo consumers with best returns on investment. If you are planning to gift your loved one a praiseworthy smartphone, the options are plenty. We have narrowed down some of the worthiest smartphones for you to choose from that not only offer great specs, but also fall under a reasonable budget.
Below is a list of the latest smartphones under Rs 10,000 :
Xiaomi Redmi Note 4G - ₹ 9,999
Xiaomi is now one of the leading mobile phone brands despite its limited presence. In India, the smartphone company has established a remarkable reputation with feature-heavy phones offered at a reasonable price. The Redmi Note 4G is one such device that is worth of your every penny.
Redmi Note 4G is powered by a 1.6GHz quad-core Qualcomm Snapdragon processor, 2GB RAM and features a 5.5-inch HD IPS display. It has an impressive 13-megapixel rear camera and a 5MP front snapper for great selfies. A 3,100mAh battery serves as the powerhouse. Luckily, the device will be on sale on Flipkart at 5 p.m. on Tuesday, 10 February, just ahead of Valentine's Day. You must register in advance to participate in the flash sale.
Micromax Yu Yureka - ₹ 8,999
Micromax's exclusivity contract with Cyanogen may have angered some OEMs, but the company is surely earning a lot of success with its brand new Yu Yureka. It is one of the best Android phones out there with a ridiculously low price.
Yu Yureka is powered by a 1.5GHz octa-core Snapdragon 615 processor, Adreno 405 GPU and CyanogenMod CM11 based on Android 4.4.4 KitKat. The system is backed by a 2GB RAM and has 16GB built-in storage, expandable up to 32GB. Yureka has a 5.5-inch 720p HD IPS display with a 13-megapixel rear-facing camera with flash and autofocus as well as an impressive 5MP shooter in the front. Supports high-speed 4G LTE as well as 3G and has a 2,500mAh battery to keep the device running for up to 8 hours on talk time.
With an affordable price tag of Rs 8,999, Yu Yureka is available only on Amazon online store and the next sale is on Wednesday, 12 February, two days prior to the big day. Registrations are mandatory to participate in the sale.
Lava Iris X8 - ₹ 8,999
In competition to the Yu Yureka, Lava's all-new Iris X8 can also make for a decent purchase as a Valentine's Day gift. The smartphone has almost identical specs as the Yureka and costs the same.
Iris X8 features a 5-inch HD IPS display and powered by a 1.4GHz octa-core ARM Cortex A7 processor. It has 2GB RAM, 16GB ROM, expandable up to 32GB and a 2,500mAh battery. Users can take photos using an 8MP rear facing camera with dual LED flash and 3MP front shooter. Additionally, the smartphone has a smart flip cover and gesture support. Iris X8 runs Android KitKat but will be upgraded to Lollipop when available.
Buyers can place the smartphone from Lava's online store for just Rs 8,999.
Lenovo A6000 - ₹6,999
Lenovo's latest A6000 smartphone is selling like hotcakes. The second flash sale for the smartphone through Flipkart for 20,000 units was over in just 3 seconds. Higher the demand, greater the value and should fit right in your valuable Valentine's Day gift criteria.
Lenovo offers impressive specs such as a 5-inch HD display, 8MP rear camera with LED flash, 2MP front snapper, 1GB RAM, 8GB ROM with expandable option up to 32GB and a 2,300mAh battery. The smartphone features Adreno 306 for graphics and powered by a 1.2GHz Quad-core Snapdragon processor with Android KitKat on it.
Flipkart exclusively sells Lenovo A6000 and the next flash sale will commence on 11 February at 2 p.m.
Motorola Moto E - ₹ 6,999
Motorola originally started the concept of online-only flash sales in India and is widely adopted by many OEMs. The company's latest budget smartphone, Moto E makes for a trouble-free purchase without worrying about high price tags and lack of features.
Moto E is powered by a 1.2GHz dual-core Snapdragon processor, 1GB RAM and 4GB ROM. There's a 5-megapixel rear camera and a 4.3-inch LCD display with dual SIM, 3G and Android 4.4 KitKat OS. The handset is equipped with a 1,980mAh battery and is exclusively available on Flipkart.