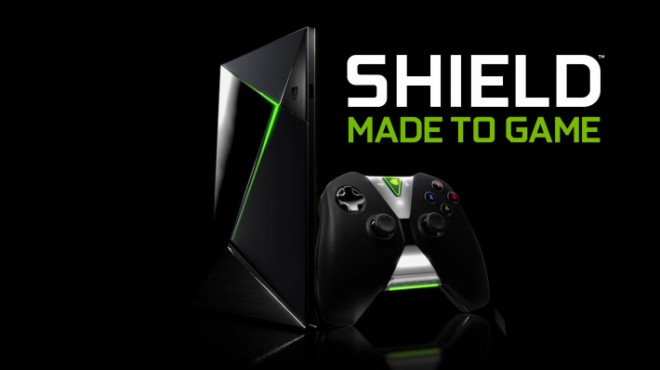 Leaving all the big name consoles (and PC) aside, our eyes are currently fixed on NVIDIA SHIELD Android TV, which is currently up for sale for $199. The gaming set-top box is powered by Tegra X1 mobile processor, complemented by an ultra-crisp 4K video and a 7.1 surround sound.
NVIDIA's SHIELD Android TV can stream HD games direct from the company's GRID service (or even from your own PC via GameStream) and is the best deal to experience a host of Android games on Google Play with a host of classic titles remastered for SHIELD.
As of now, there are as many as nine new titles that have been released for the SHIELD, but we take a look at the five best among them that will really set your imagination racing the moment you pick up the controller.
NVIDIA SHIELD Android TV – Top 5 Games
Brawl
Brawl, available for $15, is all about bombing your friends in a maze with a sort of Bomberman style gameplay that will keep you hooked on for hours. The game is basically an improvised RPG where players experience a sinister world in the form of The Emporium, accompanied by equally twisted opponents. The game's single-player mode is an absolute killer, with its old-school arcade element, but we really love the multiplayer aspect of things.
Frozen Synapse Prime
Frozen Synapse Prime is all about tactical thinking. Available for $4.99, the game is set over 40 procedurally-generated levels and is quite a polished turn-based strategy game. Frozen Synapse Prime puts you in charge of a squad of soldiers looking to liberate a futuristic city. There are shotgunners, machine-gunners, snipers and grenadiers to command, who can be controlled via a detailed command interface.
Funk of Titans
If you have ever sought peace in classic 16bit platformers, then Funk of Titans is definitely your kind of deal. At $4.99, Funk of Titans presents a sort of preposterous storyline in which Zeus (obsessed with funk) sends out his son Perseus to rid the ancient world of pop, rap and rock. This tasty old-school platformer will let you collect a lot of coins, with giants Titans to battle against at the end of each level.
Half-Life 2 – Episode 2
While we wait patiently for a new Half Life to emerge out of nowhere (that's how desperate we are), it seems the game's long released Episode 2 is still the 'latest' chapter of the title. But it gets even better with the SHIELD. Out there for $7.99, the ever-popular Episode 2 presents adventures beyond City 17, heading into more rural and open areas. Basically, it's as epic as you remember it to be.
Never Alone
Never Alone is an impressive adventure platformer, the storyline for which is based on Alaskan native folklore. Never Alone casts players as a young Iñupiaq girl named Nuna and her fox friend, with their own set of skills and abilities. Players have the option to switch to either characters they want to solve puzzles and move ahead in the game. Apart from that, a second player can always join in as a helping character to take you ahead.
Stay tuned for more updates!