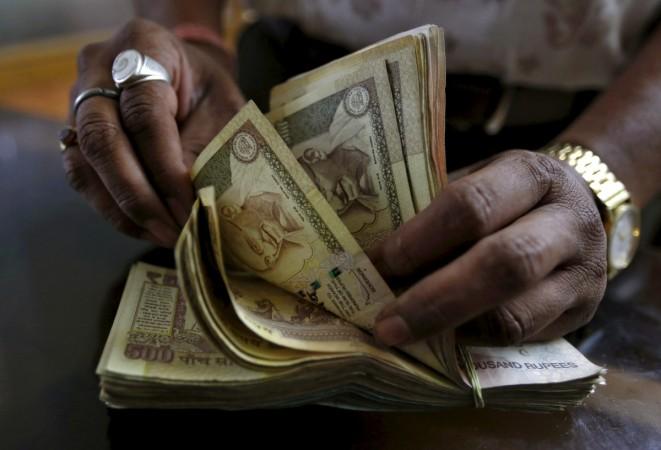 On November 8, Narendra Modi, prime minister of India, announced banning the circulation of Rs 500 and Rs 1,000 notes, to curb corruption and black money-funded terrorism.
Due to the sudden announcement, millions of people are short of cash and some are left with only high-value currency notes in their home.
They may find it difficult to buy anything with those notes, as most pharmacies, petrol bunks and shops have run out of Rs. 100 change and are no longer accepting Rs 1000 and Rs 500 notes.
Also read: Rs 500, 1,000 and 2,000 currency notes: Here are the guidelines, FAQs, updates by RBI
Though, banks have been asked to open on Saturdays and Sundays, it will be a tedious task for many, as we are expecting long queues of people to take part in the note-exchange program.
It is wise to wait for a few more days for the initial rush to come down. So, if you are worried about how to manage your finances with limited money, fret not. We have come up with five critical measures to manage your expenses for days if not for months without the hard cash, just using the handy smartphone.
FinTech apps:
With so many fintech apps in the market, users can buy almost everything such as groceries, book movie tickets, pay electricity bills and hail cabs, as well.
Almost all FinTech apps can be used to buy goods on store or also hail cabs, as well. Some of them even have special tie ups with service apps and offer incentives based on the amount transacted.
That being said, there are many malicious mobile apps in the market. Users are advised to go for popular and well trusted brands such as Paytm, MobiKwik and FreeCharge.
UPI:
Reserve Bank of India (RBI), probably having the inside knowledge about the introduction of demonitisation policy, launched the innovative UPI (Unified Payment Interface) in August.
Almost all popular banks including ICICI, Canara Bank, Axis YES Bank and others have introduced their mobile apps on Google Store and Apple app stores.
Unlike other FinTech apps, which offer small money transaction, UPI system will allow users to transfer large amount (up to Rs. 1 lakh) to any person residing in India.
Pay phone bill/recharge currency on Carrier networks:
Major network carriers such as Airtel, Vodafone and Reliance Jio have their own e-wallet apps. With this, users, not only can pay his/her post-paid bill or recharge pre-paid currency, and also can pay bills of their loved ones, as well. All you need is their mobile number.
Buy Food/groceries/consumer electronics via debit/credit:
Users can order food on Fasoos, Pizza Hut, Dominos or unified catering app Zomato to order your favourite food and pay the bill directly online with a debit or credit card at the time of the ordering and also when delivered at your doorstep.
Most restaurants who take online booking send delivery person with PIN pad or PIN entry device, so no need to swipe your debit/credit card.
Users can also order vegetables, fruits, groceries on Amazon India, Big Basket and Grofers with card payment.
For consumer electronics, you can book items on Amazon India, Flipkart, Snapdeal, and other e-commerce sites.
[Note: There is limit on how much purchase you make on Debit/Credit depending on the users' bank account type]
Cash-less travel:
Cab hailing services such as Ola, Uber and others offer their own e-wallet option and some of them have tie ups with FinTech-based Paytm, so that users can directly transfer the money to drivers account using a smartphone.
Soon after the PM Modi's announcement, Ola has offered to give Rs 50 discount and also other incentives to travelers who use its Ola Money service.
[Note: State and National transport corporations will take old Rs 500 and Rs 1,000 notes until November 11 mid-night]