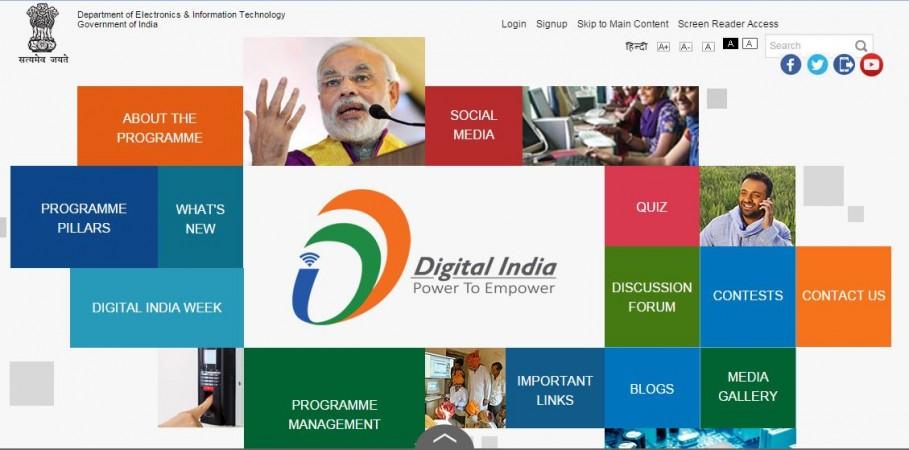 Early this month, the central government kick-started an ambitious Digital India initiative, which includes digital infrastructure, digital literacy and delivery of service digitally
First major goal of this initiation is to connect 2,50,000 more villages with high-speed internet networks so that rural people get access to information like their urban peers. In that order, it has begun a massive project to install fibre optics lines that will run through the length and breadth of the country. This project is slated to be completed in 2019.
As part of digital literacy initiative, the government has chalked out plans to inculcate computer knowledge to the poor and rural people.
The third major goal delivery of digital service has already begun with the release feature-rich smartphone apps to bring in basic services right into the hands of the citizens via e-governance.
Here is the List of Top 5 Indian Government Apps You Should Install on Your Smartphone:
myGov (MyGovIndia):
This feature-rich app is a product of government's initiative to crowd-source ideas from the common citizens.
Users can send their opinions (or suggestions) to Central Ministries and associated organisations to improve government services or bring in new initiation for the betterment of the society as a whole. [Download HERE]
Related app: Swachh Bharat Abhiyaan - It will give details on the government's cleanliness drive programmes and also enables users to ask friends to join welfare groups to clean local streets and premises. [Download HERE]
MEAIndia (Ministry of External Affairs - Government of India):

This app acts as a single window source of all information related to the ministry's citizen-centric services and outreach activities. The application is completely user-oriented, intuitive and interactive with smart visuals/graphics. [Download HERE]
Read more: DigiLocker Launched in India: How to Upload Certificates; Everything You Need to Know
IRCTC Connect (IRCTC Official):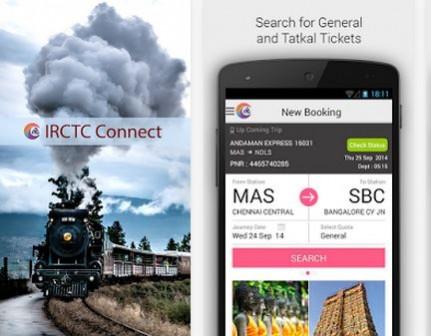 This feature-rich app helps users search and book/cancel train tickets from smartphones. It will also give regular journey alerts. This app also retains passenger information so that the user need not fill up same personal details again during the booking of tickets in future. [Download HERE]
Incredible India (Ministry of Tourism):

This feature-rich app is not only useful to Indian citizens, but also to foreign nationals as well. Based on the location of the user, this application will list all the government affiliated tour operators, adventure tour operators, regional level tourist guides and also recommend classified hotels nearby. It also gives tips on best places to visit in that particular location. [Download HERE]
mPassport Seva (Consular, Passport and Visa (CPV) Division):

This app will provide general information on various steps involved in obtaining a Passport; locate nearest Passport seva kendra centre and help user to what documents to carry while going for the verification purpose. It also gives Passport application status tracking and other details. [Download HERE]
Other Apps Worth Trying
RTI India:
This intuitive app helps users on how to file RTI applications and where to get details. It also enables users to form communities to share queries. Another notable feature is that this app lets user to send and receive personal message's to well renowned RTI activists as well. [Download HERE] [Disclaimer: This app is not a government affiliated application]
Karnataka Mobile One:
This feature-rich Mobile One app is initiated under the Karnataka government's ICARE programme by Centre for e-Governance. It reportedly brings 4,000+ services right to the citizens' fingertips.

Some of the services include easy payment of water, phone and electricity bills, access to city police, traffic police and crime records bureau services, multiple citizen-centric services like RTO services, BMTC services, cab booking and Metro Rail (BMRCL) smart-card recharge and other services can be availed through this single platform. [Download HERE]