Endless running games have attracted people like a bee to nectar, since the games are fun and simple where the player will always be on the move. They form some of the most popular games on the Google Play store.
Below are some of the top endless runner games:
1. Temple Run 2 - The success of Temple Run resulted in Imangi Studios releasing Temple Run 2, which is more challenging than the first and has better graphics. It has got more obstacles, power-ups and achievements, while each character gets special powers. The game has been downloaded more than 170 million times. Download the game here.
2. Agent Dash - It is an intense running game where players are on a mission to eliminate as many enemy bases as possible. Players need to evade obstacles placed by the enemies and can use several spy gadgets. They can also slow down time, get equipped with jetpacks and parachutes. Moreover, backup support can be called in from a fellow agent at imes. Download the game here.
3. Gravity Guy 2 - This is a sequel to the earlier Gravity Guy video game where the player's life is in danger and he has to escape the clutches of Gravity troops who chase him down. Players have to avoid obstacles to move to the next level and can choose different kinds of clones, with each clone having unique special abilities.
The total number of clones are seven namely - Neon, Troop, Girl, Slim, Beast, Mech and Beauty. Players will have to collect coins to unlock new power slots or to level up to gain access to bonuses. Download the game here.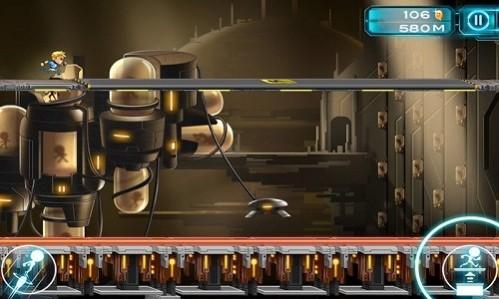 4. Jetpack Joyride - Halfbrick Studios, famous for their game Fruit Ninja, are also the developers of Jetpack Joyride. Players ride on jetpacks as Barry Steakfries who has broken free from his laboratory to face various obstacles like lasers, bullets, bubbles.
Barry has to terminate the evil scientist and also make it a point to collect coins so that he can buy new gear. Players can boost the speed of their suits using Lil' Stomper, Profit Bird and Crazy Freaking Teleporter. Download the game here.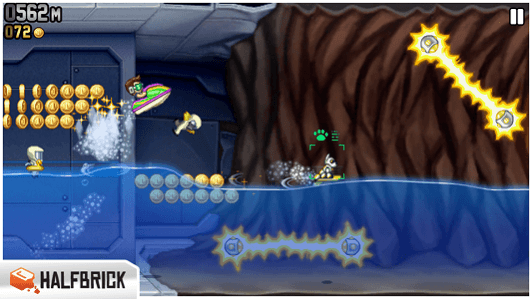 5. Despicable Me: Minion Rush - Everyone loves the Minions and who would not love to play as one of these hilarious yellow-colored workers from Despicable Me. In Minion Rush, the minions have to impress their boss Gru. Players will be running through some locations which are full of surprises.
Minions can be customised using new weapons and power ups. Players will have to collect as many bananas as possible and will have to battle Vector. Boss fights are also included in the game. The game has some amazing 3D graphics that anybody will love. Download the game here.