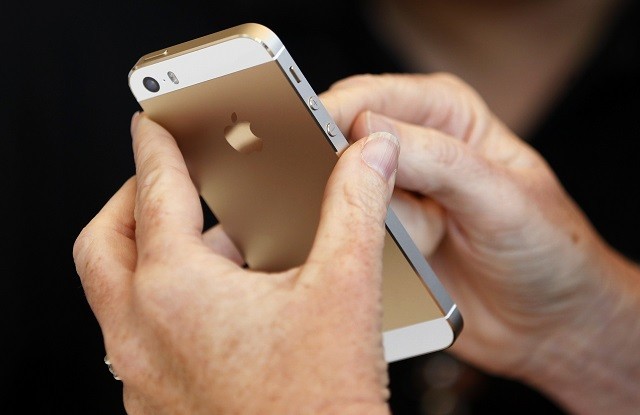 Apple's recent flagship release, iPhone 5S, is said to feature one of the best camera apps in the market. Its 8 megapixel camera sensor with autofocus feature and a dual-LED True Tone flash takes high quality images, along with the HDR Panorama, face detection and other additional features.
However, the iPhone 5S's camera potential can be revamped using some add-on lenses available in the market. These camera lenses are mainly for the aspiring photographers who want the best out of the handset's camera.
Following are some of the top camera accessories for Apple iPhone 5S, which offers an all new capturing experience for the users, according to Laptop Mag.
Olloclip 4-in1 Telephoto/Polarizing/Macro Lens
This lens package offers three different options to the user which include fisheye lens, 2 macro lenses and wide-angle lens.
The fisheye attachment gives a unique perspective to the captured images while the macro lenses zooms up the image by 10x and 15x. The wide angle lens doubles the default viewing range of the iphone 5S' camera.
The camera accessory is available in Silver, Red, Black, Space Gray and in Gold colour variants.The accessory is available on Olloclip for $69.99.
Photojojo Kick
Photojojo's new Kick add-on for Apple iPhone 5S is sized the same as the handset and offers optimal lighting in dim light situations. Kick is an add-on light source with five rows of LEDs which attach itself at the back panel of the smartphone giving different light combinations.
This accessory can be also used remotely via Wi-Fi and the Kick Light App.
The camera accessory is compatible with iPhone 5S, 5C, 5, 4S, 4 and 3GS and is available on Photojojo website for $179.
Eco-Fused iPhone 5 Camera Lens Kit
If users are confused as to which camera accessory they need for the iPhone 5S, Eco-Fused Camera Lens Kit offers the entire range of products for a very low price. The camera accessory package includes 8x zoom lens, a protective iPhone case, a mini tripod and a cleaning cloth.
The camera accessory is compatible with Apple iPhone 5 as well. One can buy the package from Amazon for $27.99 in both black and white colour variants.
VicTsing Detachable Red Camera Lens Kit
While most of the add-ons for the iPhone 5S are too bulky to carry around, the VicTsing Detachable Lens kit offers a trio of stylish red coloured lenses and a special cord to keep them attached to the phone. The set includes a wide-angle lens for landscape shots, a macro lens for zoomed-in shoots and a 180 degree fish eye lens.
The lenses are also compatible with iPhone 4, 4S, 5, 5S and 5c models.
The camera accessory can be bought from Amazon for $8.99.
NEEWER®8x Telephoto Telescope Camera Lens
This lens is designed specially for those who like to shoot distant objects. This telephoto camera lens for iPhone 5S comes with one 8x Telephoto lens, a holder, a black phone case, cleaning cloth and a mini tripod.
The lens package is available on Amazon for $15.45 and is compatible with Apple iPhone 5 handset also.