An action-adventure video game heightens not only the action quotient in the game but also adds adventure into it. Such games mostly boast of cinematic experience with exciting action sequences set for the players. But all action-adventure game have to push for more and bring in ideas that gamers have not played before or have not been introduced. With every year a game extends its scope and fun levels with fantastic visuals and interesting gameplay.
We will look at top five of such video games that were released in 2013:
1. Assassin's Creed 4: Black Flag
Ubisoft's offering of this open-world action-adventure game was a something of a breath of fresh air as the title involved exploration of the Caribbean Islands and set during the Golden Age of Piracy of eighteenth century. Players get to control the character of Edward Kenway, a pirate.
Players lead Kenway and his entourage in naval combat, attacking other ships of the imperial forces of Spain and Britain. The game's specialty, the stealth is still used by Kenway as he explores to find hidden treasures, be it beneath the sea or on land in the old temples of the Aztecs.
Players also have close encounters with some of the most ferocious pirates known in history like Blackbeard, Calico Jack, Benjamin Hornigold and Anne Bonny. Hunting whales and other sea or land mammals can also be taken up by players. Players can attack forts of enemies and claim rewards and can also upgrade their ships and guns providing an added edge to their sea-worthiness.
Players can choose to either enter a battle against others or silently slip away and check who is fighting whom with the Spyglass. The game also involves a modern day setup called Abstergo Entertainment, which can be used by Assassin's to spy, hack on modern day Templars and their activities. The game also features multiplayer.
The game released on 29 October for PC, Wii U, current-generation and next-generation consoles is a fun experience to play.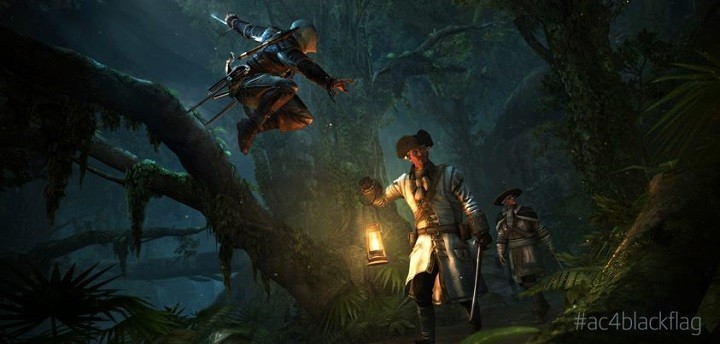 2. Batman Arkham Origins
The idea of a younger Batman, before his transformation into the experienced Caped Crusader is always an interesting concept. Players can side with his vigilante streaks that later lead to the transformation. Warner Bros came out with this brilliant video game as a part of its Batman Arkham series and justice it done.
Players play the young and raw Batman who is already on the hit list of Gotham's famous crime boss, the Black Mast who has put a bounty on the head of the Batman. Batman has to not only fight crime but also has to uncover the plot and kill the assassins hired to eliminate him. He has to use his untested but instinctive combat and stealth abilities to tackle them. He also gets to use a list of gadgets for investigative purposes and combat.
The game introduces a new fast travel system called the Batwing, which can be summoned remotely and can be used for transporting him anywhere in the map. The game also introduces two new enemy types - Martial-Artist and Armored Enforcer. The game focuses on the detective skill of Batman, who has to make use of Detective Vision and Batcomputer to recreate sequences that helps him in his fight.
The game has side missions and New Game Plus modes which are additional modes and introduces multiplayer component as well. Players will see the likes of Killer Croc, Shiva, Deathstroke, Deadshot, Firefly, Electrocutioner, Penguin, Joker and many more of the popular criminals from Gotham City.
The game was released on 25 October for PC, Wii U, current-generation and next-generation consoles.
3. Grand Theft Auto 5 (GTA 5)
Rockstar Games introduced an expansive world of its popular franchise Grand Theft Auto with this new title that heralds the entry of three new characters - Michael, Franklin and Trevor. The game release broke sales records with players able to use weapons and vehicles - from civilian to military and even jet fighters.
Players have to perform various missions like heists, holdups and collect rewards that can be used for different ends from coloring the hair to new costumes. Players can switch between characters during the mission, and each character will have a special characteristic. When not involved in any mission, players can roam around the map.
Players can also earn income by taking part in business in-game where they can buy stakes and sell shares, buy and sell properties.
This game also features an online multiplayer mode titled GTA Online that allows up to 16 players who can complete jobs by either banding together with a crew and perform tasks together.
The game is a delight to play and was released on 17 September for current-generation consoles.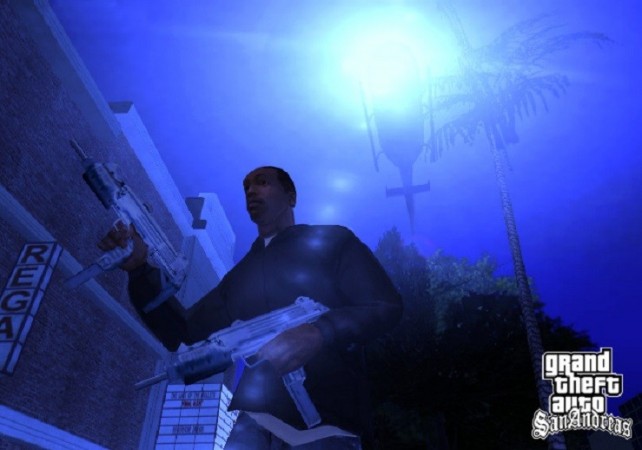 4. Saints Row 4
Deep Silver's hilarious action-adventure had to be in this list for it is an amusing experience to play the game. The game is completely comic and was controversial too for its use of explicit content on sex and drugs. Notwithstanding it, the game focuses on the Saints becoming the U.S. president and fighting against an alien attack. Players have to enter the computer-simulated city of Steelport to fight the aliens.
Players are showered with superhuman powers that are used to thwart the evil designs of the alien forces spearheaded by the Supreme Overlord of the Zin Empire.
The game's major draw is the superhuman abilities it bestows on players and the fancy weapons players get in the game. Some such superpowers are - Blast, Telekinesis, Stomp, Buff, Super Jump, Death From Above, Super Sprint and Force Field. The weapons featured in the game are Dubstep Gun, Black Hole Gun, The Inflat-O-Ray, The Mech and many others.
The game was released on 20 August for PC and current-generation consoles.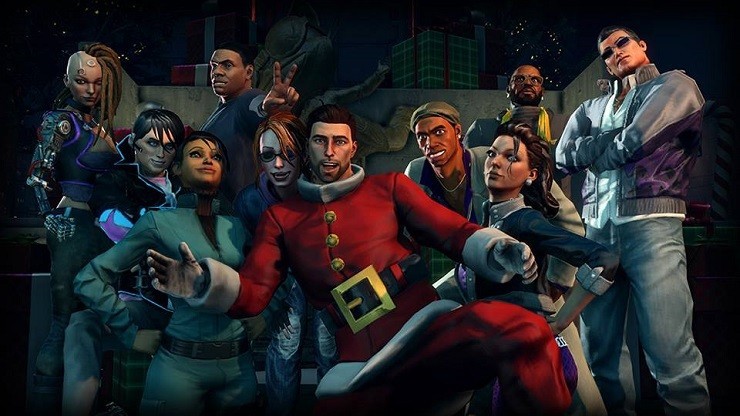 5. Tomb Raider
Square Enix's reboot of the original Tomb Raider left players spellbound that puts Lara Craft under their control. She is in an island Yamatai, off Japanese coast and is tasked with the rescue of her friends as she is also being hunted down by a cult. Players play the female version of Indiana Jones exploring the island and the secrets of the tombs. But their main goal is to survive.
The game incorporates stealth features and quick time events are regularly found in the game. Players will also be needed to solve some environmental puzzles. They can upgrade and customize weapons by making use of salvage from the island. The game also has side quests and can revisit locations. The game also incorporates multiplayer mode with several multiplayer maps.
The game released on 5 March for PC and current-generation consoles and will release on 28 January for next-generation consoles.