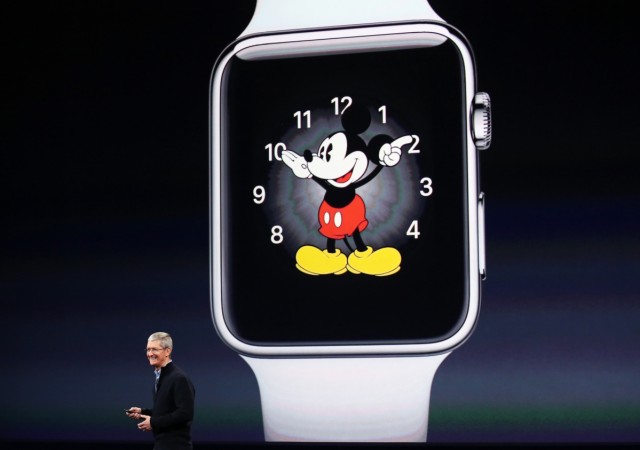 Apple has finally launched their much-anticipated smartwatch, the Apple Watch. Though almost all smartphone manufacturers have registered their presence in the category, Apple Watch is receiving great response from fans.
According to Apple, the device will be on sale from 24 April in Australia, China, Canada, France, Germany, Hong Kong, Japan, UK and the US, but Apple customers have already started rolling their sleeves to get their hands onto it.
Like all other Apple devices, the Apple Watch has a slew of technology features, including Digital Crown, new way of scrolling, and Zoom, navigates easily inside the Retina display.
We are listing 15 apps that are sure to bring out more from the brand new Apple Watch.
Run 5K
Belonging to the fitness category, this app will guide the user through voice instructions to bring out the runner in you. The app will instruct you when to start jogging and when to take rest. Through the start, pause and continue process, this app will help you to achieve more running than ever.
StepWise
Another fitness app in our selection which behaves similar to most of the Android Wear devices to count every step you walk, and monitor your exercising pattern. StepWise shows your steps, distance walked, and percentage of success against your daily goal with a quick-glance visual progress indicator. Track an individual trip by tapping the trip counter right on your wrist.
Zello Walkie Talkie
A Dick Tracy Wrist communicator for your entire Apple ecosystem devices. Install Zello PPT Walkie Talkie on your Apple iPhone, iPad or iPod. Use Zello with the Apple Watch to instantly talk to select contacts or channels (groups) while you are away. Faster than calling or texting, conversations are real-time, but are also saved to History. You can even pair Zello with a Bluetooth headset or earpiece too.
Waldo
Install Waldo on your Apple Watch and send instant status messages based on what you are up to. The app also enables you to see your friends' status messages by swiping cards right from your Apple Watch.
Watchnotes
A simple but must-have app for an Apple Watch user. The app helps you to take notes and save them directly on you watch.
BetterWorks
Betterworks has created this app to achieve goals and track team members to get more. The app allows managers to set goals for team members so each of them can track their performance and communicate among others right from the watch.
Braintoss
This app helps you to mail much required reminders and tasks to a desired mail ID. The app takes inputs through voice instructions and save them in the body of an email, and the app sends your to the person you want to, straight from your wrist.
TD;LR Email
As the name suggests, TL;DR allows for a quick email experience built for the iPhone and Apple Watch. TL;DR focuses on very fast email reading, handling and creation. Its unique watch-friendly feature enables to turn each email into a conversation post, extracting all links and images and also featuring a read time for each email. The app also has a quick action to open the full email on your phone.
Unspent
This app allows you to track your money-spending pattern and set up budgets according to your nature of spending. The Apple Watch based app can also show summary of spending in different categories and lets you add entries in simple steps.
Portfolio Watch
This app allows you to monitor your stock portfolio through an intuitive interface. The app allows you to see total profit or loss for the day and also track individual stock performance through graphical charts.
Sunrise Sunset
This app uses GPS to detect the exact location and time zone of the user, and measures the specific time of sunrise and sunset. The app can also represent a graphical representation of sun elevation throughout the day.
Poison Maps
This map app detects your exact location via your Apple Watch and finds out the nearest point of interest (POI). The app saves POIs of different types and archives on your iPhone for offline use.
Home Remote
A dedicated app for controlling your home via lock/unlock doors; you can control the lights and put a electric kettle on.
BMW i App
The BMW i App allows you to see the charge level of your car. It also has a glance that shows you where you last parked your car, so you can easily find it again. The app comes for free.
Boiled Egg
A simple-to-use app featuring a timer that lets you boil an egg perfectly, without overwhelming you with useless features.