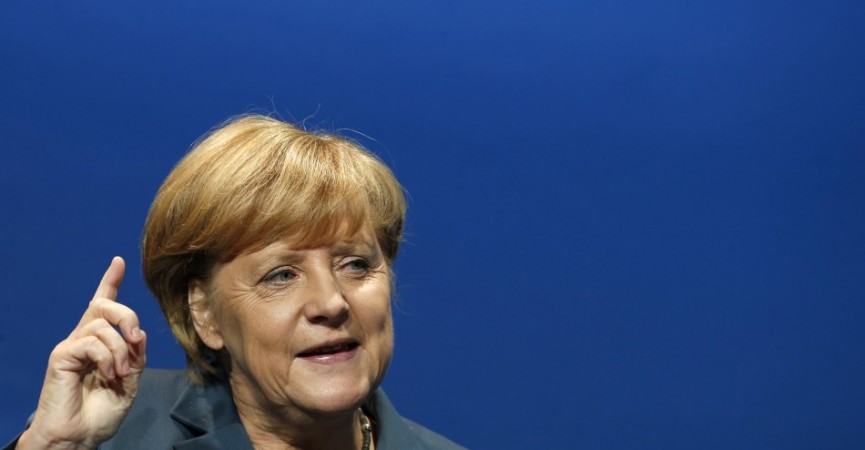 Forbes has come out with its annual list of world's 100 most powerful women for the year 2015. German Chancellor Angela Merkel tops the list that includes heads of state, entrepreneurs, celebrities, billionaires, and philanthropists. They were selected based on criteria like their fortune, media momentum, spheres of influence and impact.
Angela Merkel is world's most powerful woman for the year 2015, and others, who made it to top 10, are Hillary Clinton, Melinda Gates, Janet Yellen, Mary Barra, Christine Lagarde, Dilma Rousseff, Sheryl Sandberg, Susan Wojcicki and Michelle Obama. South Korean President Park Geun-hye is in the 11th position, followed by Oprah Winfrey, Ginni Rometty, Meg Whitman, Indra Nooyi, Cristina Fernández de Kirchner, Irene Rosenfeld, Ana Patricia Botín, Abigail Johnson, and Marillyn Hewson.
Here are profiles of Forbes top 10 world's most powerful women of 2015:
1) Angela Merkel (60): The German Chancellor is world's most powerful woman (2015) and she has been retaining the top spot for five consecutive years now. She helped the country fight economic recession with several corrective measures. She became the longest-serving elected European Union head of state when she clinched a third four-year term in 2014.
2) Hillary Clinton (67): She jumped from sixth position in 2014 to second spot this year. The only first lady to become a U.S. senator is Democratic front-runner in the 2016 presidential elections and could even overtake Angela Merkel as world's most powerful woman if she becomes the U.S. President.
3) Melinda Gates (50): Her work in philanthropy is commendable, giving away $3.9 billion in 2014 and more than $33 billion since the Bill & Melinda Gates Foundation came into insistence in 2000. As the Cochair of the Foundation, she has started concentrating on investments by women around the world.
4) Janet Yellen (68): She slipped from second spot in 2014 to fourth spot this year. She is the Chair of the Board of Governors of the Federal Reserve System, U.S. The first female to head the Federal Reserve made a loud statement by putting the Fed back on track.
5) Mary Barra (53): The CEO of General Motors climbed from seventh spot in 2014 to fifth position this year. She faced a hard time during her initial year in the company as its head but survived it and laid out a strategy that could make it a technology leader.
6) Christine Lagarde (49): The Managing Director of International Monetary Fund slipped from fifth spot in 2014 to sixth. She is entering the last year of her term as the head of the organisation that monitors 188 countries.
7) Dilma Rousseff (67): The President of Brazil slipped from third spot in 2014 to seventh spot this time. She was on track to eradicate poverty in the country after she was elected President in 2010 but scandals dogged her and her popularity dropped to a new low.
8) Sheryl Sandberg (45): She is the COO of social networking giant Facebook. The former Google executive helped Facebook scale new height and brought in digital revenue. She also wrote the book "Lean In."
9) Susan Wojcicki (46): She is the CEO of YouTube, Google. She helped the search giant acquire the popular the video site in 2006 and was made its head in 2014.
10) Michelle Obama (51): First Lady of the United States doesn't sit idle while her husband is in the White House. She kept herself busy in the Southeast Asia for foster the importance of education and well-being of women.