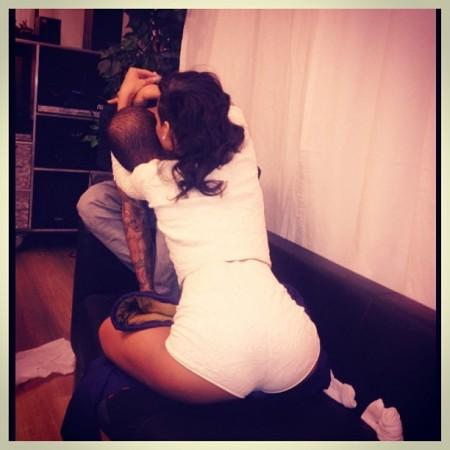 The year 2012 was packed with 'twists and turns' with the public being fed some big surprises from the reunion of celebrity couple Robert Pattinson and Kristen Stewart to the Heidi Klum-Seal split to stealing sportsman Ryan Lochte's performance at the Olympics.
[PHOTOS: TOP 10 SHOCKING TWISTS OF 2012]
Here is the List of Top 10 Shocking Twists of 2012 in no Particular Order:
1. Rihanna-Chris Brown: Ex-celebrity couple Rihanna and Chris Brown had an ugly breakup in 2009, resulting in the arrest of the latter after he pleaded guilty of assaulting his girlfriend at a pre-Grammy Awards party. However, the "We Found Love" singer has surprised everyone by expressing her love for Chris, who is still serving probation for the assault.
2. Robsten: Celebrity couple Robert Pattinson and Kristen Stewart split in July after Kristen cheated with her "Snow White and the Huntsman" director Rupert Sanders. However, they have reportedly reunited ahead of the release of their film "Breaking Dawn Part 2".
3. Ye Shiwen: This 16-year-old from China surprised many at the London Olympics 2012 by setting records besides beating other renowned swimmers. She broke the world record held by Stephanie Rice in the women's 400m Individual Medley by clocking 4:28.43. She also created Olympic record in 200 metres individual medley event.
4. Roberto Di Matteo: Chelsea brutally sacked manager Di Matteo in November, just 263 days after taking up the mettle from Andre Villas-Boas, and the decision came after Chelsea lost 0-3 to Juventus in a crucial UEFA Champions group match on Tuesday night. Ex-Liverpool coach Rafa Benitez replaced him as Chelsea manager.
5. PSY: This Korean rapper's journey to success is rather wacky. His "Gangnam Style" music video went viral and climbed to No. 1 on radio stations and went on to beat Justin Bieber as the most played video on YouTube. He also performed the song at the American Music Awards.
6. Justin Bieber-Selena Gomez: The young celebrity couple Justin Bieber and Selena Gomez had reportedly parted ways a couple of months ago but they look inseparable of late. The latest we hear is that Justin drove Selena home after an overnight date on Dec 3.
7. Ryan Lochte: Stealing the limelight from Michael Phelps in the water world is not easy but Ryan Lochte did this summer Olympics by taking home two golds, two silvers and a bronze.
8. Seal-Heidi Klum: They were known for being dedicated to each other, renewing their marriage vows every year but shocked the world earlier this year by announcing their split. They have three kids together.
9. Lance Armstrong: The 41-year-old cyclist won the Tour de France a record seven consecutive times but he was stripped of all the titles after he decided to fight the doping charges leveled against him.
10. Mark Clattenburg: The 37-year-old English football referee, who refereed the 2012 Olympics men's tournament final, was accused of racially abusing John Obi Mikel while officiating Chelsea-Manchester United match. Chelsea lodged a complaint against him with the Football Association (FA), which could end his career. He was found not guilty by FA after a investigation and Chelsea accepted the verdict.