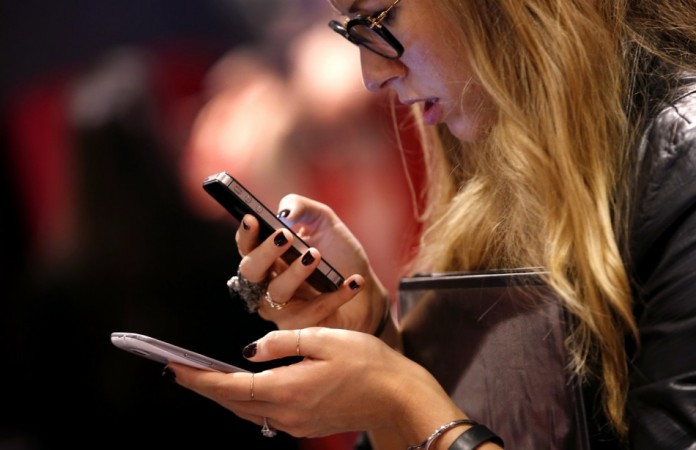 Search engine giant, Google has released the annual top 10 most searched mobile devices in India.
Surprisingly, home-bred brand YU's Yureka has topped beating popular MNC brands such as Samsung, Apple, Lenovo and Motorola.
YU's parent body Micromax was also able to sneak in two of its products in the list. But if this is taken in a larger context, Lenovo and its subsidiary Motorola are true winners as they combined got five devices in the top 10 list, whereas Micromax and YU got three. Apple and Samsung got one each.
Here are the Google's top 10 most searched devices in India:
1) YU Yureka: It was launched on 18 December and was released in January this year. It is YU brand's first device. Yureka sports 5.5-inch HD screen and features Cyanogen OS powered by Snapdragon 615 Octa-core processor with 2GB RAM. [More details, HERE]
2) Apple iPhone 6S: It was unveiled in September and was released in India in October. The key attribute of iPhone 6S is its 3D Touch display feature. It enables the device's screen to intuitively sense difference in finger's pressure to enable new gestures -- Peek and Pop. The users can dip in and out of content without losing their place. The users just need to press the screen lightly to get a Peek at a photo, email, web page or other content, and if pressed a little deeper, they can Pop into the content itself. [More details of iPhone 6S, HERE]
Also read: How to adjust Apple iPhone 6S' series 3D Touch sensitivity [Tutorial]
3) Lenovo K3 Note: It was launched in June 2015 and received huge reception from the public. Back then, K3 Note was the cheapest smartphone to boast full HD display. [More details, HERE].
4) Lenovo A7000: Prior to K3 Note, A7000 was the most popular Lenovo phone. It features 5.5-inch HD screen, 2GB RAM, 1.5GHz MediaTek (MT6752m) Tru8core (ARM Cortex-A53) CPU and 2900 mAh battery.[More details, HERE]
5) Moto G: Google hasn't specified which version of Moto G is among the most searched, so there is little confusion over which Motorola device to describe on. Since Moto G (3rd Gen) was unveiled this year, we will consider 2015 series as the top 5 most searched device. Moto G (2015) sports 5.0-inch display and comes with IP 67 water-and-dust resistant certification. This means the device can survive up to five-feet underwater for close to 30 minutes [More details, HERE].
6) Micromax Canvas Sliver 5: It was unveiled a few months ago. Canvas Sliver 5 boasts an ultra-thin body measuring just 5.1 mm, making it the true slimmest handset in the world. It sports 4.8-inch HD display and comes packed with Snapdragon 410 quad-core processor, 2GB RAM, 16GB memory and 2000 mAh battery. [More details, HERE]
7) Samsung Galaxy J7: It was launched in July and features 5.5-inch HD display, 64-bit class Exynos 7580 Octa-core CPU with Mali-T720 MP2 graphics engine, 1.5GB RAM, 13.0-megapixel camera with LED flash, f/1.9 aperture, auto-focus. Key aspect of Galaxy J7 is its front camera. It boasts 5.0-megapixel snapper with 85-degree wide angle (extendable up to 120-degree), dedicated LED flash and auto-focus. [More details, HERE]
8) Motorola X Play: Motorola launched this product in September in India. It sports 5.5-inch full HD display and runs on the Android 5.1.1 Lollipop OS powered by 3630 mAh battery, which is capable of running the phone for more than 30 hours under mixed usage. [More details, HERE]
9) Micromax Canvas Spark: Micromax unveiled this smartphone in April. Canvas Spark sports a 4.7-inch screen and runs on the 1.3GHz Mediatek quad-core CPU-backed by Android 5.0 Lollipop OS, 1GB RAM, 8GB inbuilt memory and a 2,000mAh battery. [More details, HERE]
10) Lenovo A6000: It was unveiled in January at the world renowned CES (Consumer Electronics Show) 2015. A6000 features 5.0-inch HD (1280x720p) display, 64-bit class Snapdragon 410 SoC (System on Chip) with 1GB RAM, 8GB inbuilt memory and 2300 mAh battery. [More details, HERE]