A music player app is a must-have for any smartphone. The key feature of a good music app is its playing abilities with proper output. Features like an equalizer or presets to enhance sound always counts as a bonus but it should offer more to be counted among worthy music player apps.
Some key features are the ability to archive your music collection properly according to artist, genre and albums. Showing tracks according to folders makes it easy to locate a specific track. Displaying and updating lyrics and song metadata (song information like track, artist and so on) and maintaining a smart list according to your last played record also makes a music player stand out.
So, after testing every available music player apps on Android platform, we picked 10 of the best for you.
Music Player for Android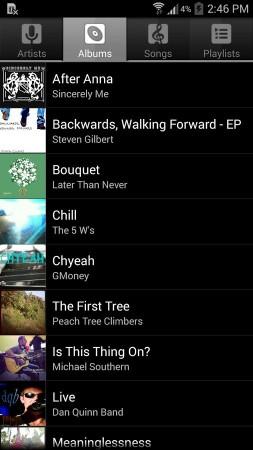 A simple music player which fits into any currently available Android device and most importantly, supports all Android versions from Android 2.3 Gingerbread. The simple-looking music app features basic utilities and consumes less size than most others. So we are suggesting this app for those who own an Android smartphone or tablet with less in-built storage.
Sensor Music Player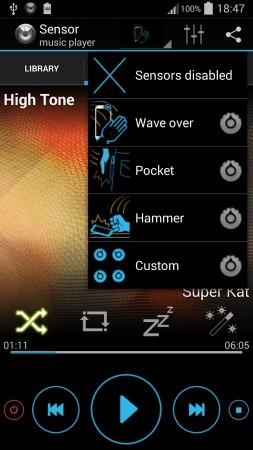 A smartly designed music player app with a much required music library management, playback controls, on-the-go drag and drop playlisting ability, and auto playlist editing. More importantly, it includes an equalizer, bass boost, virtualiser and auto-sensor detection. The app also has a paid version which includes sensor modes to play songs according to different sessions like walking, dining, driving or partying.
Mosaic Music Player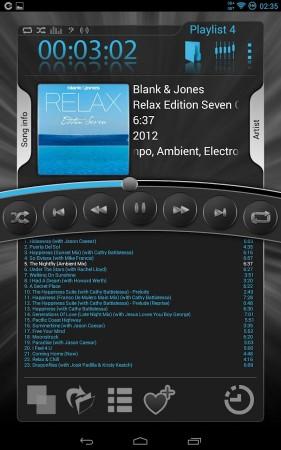 This newly released music player app features a standalone music player for each playlist slide left to right to switch between players with a super cool interface. The features of each player can be configured separately by choosing distinct equalizer and effects. The playlists also features pinch to zoom facility and copy pasting of songs between playlists is also allowed. Only drawback of the free version is it limits to 3 playlists and a maximum number of 50 tracks.
Music Player: Rocket Player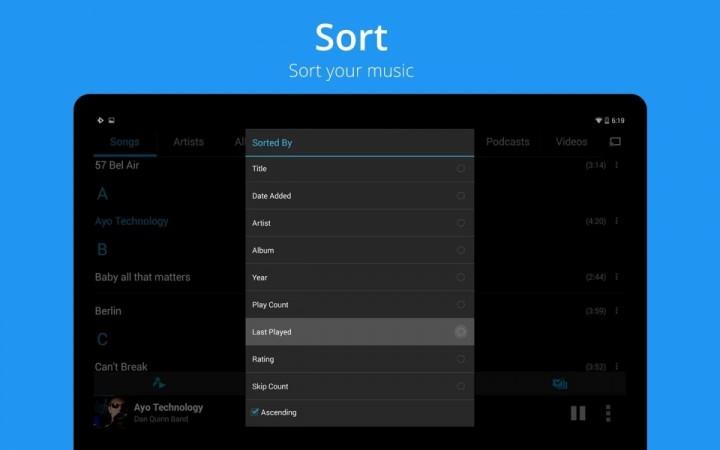 This music player Android app features a 5 band equalizer, 30+ themes, tag/ metadata editor, catch selection with a reconfigurable interface. The app also features a video browser and player, lyrics support, sleep timer and playlist manager. And most importantly this app comes with Chromecast support for a TV listening experience.
Shuttle Music player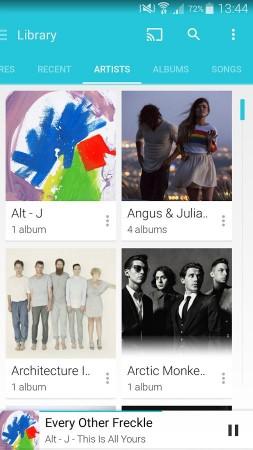 This amazing looking music player features a built-in 6-band equalizer with bass boost, gapless playback, automatic artwork download and sleep timer. The Shuttle music player can also show embedded lyrics or fetched from online via MusixMatch app. The player also comes in a paid version which adds id3 tag editing, folder browsing and support for ChromeCast.
Google Play Music
This is the only app on this list developed by Google itself. With a simple interface, the Google Play Music app allows you to play, search or share your music over the web. With our new All Access service, you can play millions of songs on Google Play, listen to radio with no limits, and enjoy playlists handcrafted by Google's music experts. The player app allows you to listen to unlimited songs, create custom radio from any song, artist or album and more.
Laya Music Player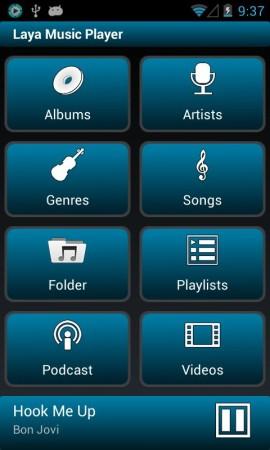 The neat-looking music player features music browsing and allows managing playlists. This app comes handy for those who own a huge music archive on their Android device. With an array of format support including AAC, AMR, FLAC, MP3, MIDI, Vorbis and PCM the music player features a five band equalizer and bass boost too.
DoubleTwist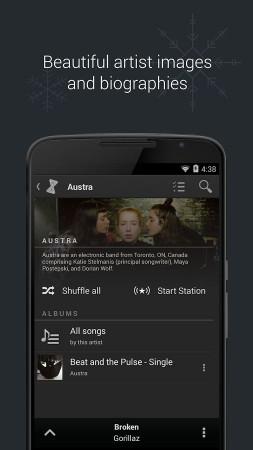 An amazing music player with tonnes of significant in-built features. The list includes a music player, a podcast manager, Airplay music and video support with optional AirSync purchase. 'The DoubleTwist also can sync your entire music library to your desktop or laptop device through the cloud.
MusixMatch music & lyrics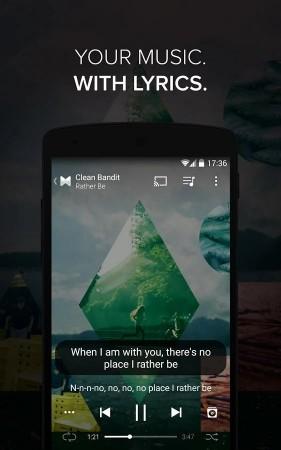 This Music App has been chosen among "Best App 2014" by Google Play. This app features a decent interface, much needed equalizer and supports Spotify, Deezer, rdio, Rhapshody and Play Music with floating lyrics. The MusixMatch also supports Android Wear devices and can also cast music along with lyrics to TV via Chromecast and LG Smart TV's.
Poweramp Music Player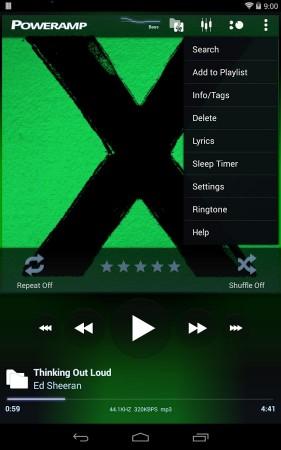 The Poweramp music player can play mp3, mp4/m4a (incl. alac), ogg, wma*, flac, wav, ape, wv, tta, mpc, aiff formats of sound files. The player also features a 10 bad equalizer for all supported formats, presets and custom preset and much required separate powerful bass and treble adjustments. But unfortunately this version comes as a trial and it will be valid to use only for 15 days from the day of installation.