The massive number of apps in Google Play Store helped it achieve the numero uno spot among mobile operating system platforms. Apart from the low-cost smartphone devices speeded across the market, Android's biggest advantage to its closest competitors is the number of free apps available in Google Play Store.
However, from this monster archive (read Google Play Store) it's tough to choose the right ones for your smartphone. So we have made a must-have list of the best current Android apps, related to health.
If you think we missed out on any important app, do comment below.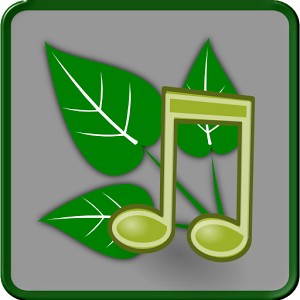 10. Nature Sounds Relax and Sleep- Sleeping plays an important role to keep us fit. It helps to repair our heart and blood vessels. On the other hand, sleep deficiency may lead to increasing risk of heart diseases, kidney diseases, high blood pressure, diabetes and even stroke.
A person, who lives in metro cities, usually misses the calm and soothing atmosphere required for a sound sleep. Plus, our daily busy routine also adds more stress and snatch away the required amount of sleep from our life.
If you are facing a similar problem, this app might be the right one for you. Available for Android 2.3 OS version and above, this app uses a relaxation technique to help help you relax, to attain a state of increased calmness, or otherwise reduce the anxiety, stress or anger level in you.
People who encounter both symptoms, feeling depressed in some ways and overexcited in other times, may do best by walking, listening natural sounds of rain, thunderstorms, birds etc or performing yoga techniques which are focused on strength.
9. My Tracks- Running a mile daily relieves our health in many ways. It keeps us feeling better - both physically and mentally. Counted among the best aerobic exercise, running is the best way for physical conditioning of our heart and lungs. Several studies have shown that running everyday increases our stamina, helps losing weight, and even helps us out in fighting common cold to cancer.
This free Android app records your path, speed, distance and elevation while you walk, run, bike or do any other exercise outdoors. While recording, you can view your data live, annotate your path, and hear periodic voice announcements of your progress.
In addition to the option to share and sync your tracks via Google Drive, you can also export your tracks to Google Maps Engine, Google spreadsheets or external storage.
My Tracks also uses the GPS sensor in your device to record geographic and velocity statistics, but the app also syncs with third-party biometric sensors, for heart rating and speed distance.
Apart from regular Android smartphones, this app is also compatible with Android Gear devices.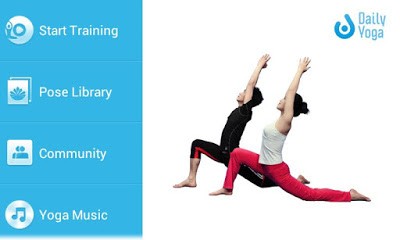 8. Daily Yoga - Fitness On-the-Go- Practising Yoga helps one to manage mind, body and soul. It helps us to manage stress and anxiety to be relaxed. It also helps us in increasing flexibility and tones our muscle.
Hundreds of benefits made Yoga popular but mostly you require a trainer to practise right yoga asanas. Daily Yoga is one free app available for free on Android platform is a Yoga studio on the go.
Providing 50+ HD yoga exercises and the largest database of 400+ yoga poses, HD VIDEOS and live voice guide, this app is suitable for all levels, beginner, intermediate and advance.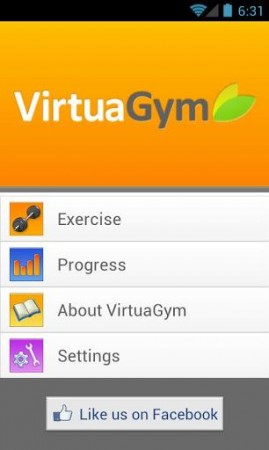 7. Virtuagym Fitness Home & Gym- Hitting a Gym every day has several benefits including keeping you fit, slim and good looking. But be there every day might not be possible for everyone for numerous reasons. Here is an app which can help you out.
Consisting 800+ excercises, 100+ workouts and 150+ badges to earn, Virtualgym can find out workouts online, add them synchronize them when required.
You can select the appropriate workout routine among newbie, beginner and advanced. Alike Gym, the workout's keeps increasing in each level, both in complexity and time. It also tells you how much time you spent for each exercise.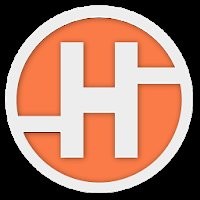 6. HealthifyMe Calorie Counter- If you search Calorie counter in Android Play Store, result will come in hundred's. Happily most of them provides what they claims, apart from counting regular Indian food in your database. So if you counts among a porridge eater in Breakfast and Salad in Lunch it's perfectly fine for you. But counting your Dal, Dosa or Chapati you will surely get a void as result.
The Healthifyme is probably one of the best app we found for counting calories from regional foods. It also simultaneously keeps track of your exercise either.
With features like voice and photo tracking, it's ease of use makes it extremely simple for you to track your food and exercise. You can track your run, walk or your cycling activities with our GPS tracker. Moreover, HealthifyMe continuously analyzes your data and provides you powerful insights and smart feedback designed to improve your lifestyle.
5. Bluelight Filter for Eye Care- Are you aware about the blue light comes out from the electronic devices you use? Particularly your cell phone, which keeps you glued throughout the day.
Researcher say all of the electronic devices, with screen emits a blue light which makes you alert and holds back melatonin, a hormone to regulate sleep.
Don't get annoyed, we are not asking you to keep away from your smartphone screen but for installing an app which can minimize the problem a bit by controlling the screen colour to reduce less blue light that before. It will surely decrease strains to your eyes hence take care of them.
Available in free and paid version, we would suggest you to go for the free version first and then pay for it if satisfied.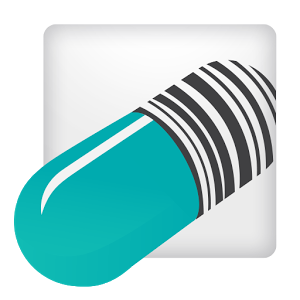 4. MediSafe Meds & Pill Reminder-Do you intake multiple pills everyday but often forget to take them in time? Or, get confused whether a particular medicine should be taken before or after meal? Then this app is probably the perfect one for you.
This simple looking app is an easy-to-use pill reminder and medication management app. This app also has the features like manual update, or reminding another family member in case you omit a particular medicine. It also has a reminding feature which keeps reminding you if you need to buy one.
This app is also well adjusted for managing critical medication routines like Diabetes, heart disease or cancer treatments, also keeps reminding you to intake birth control pills, contraceptives and vitamins.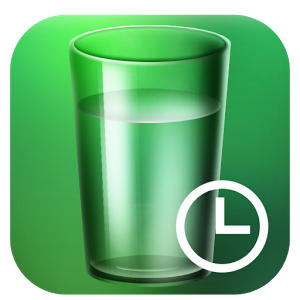 3. Water your Body- Water is the most essential needs for our daily life. Drinking less water may lead to kidney stones, urinary infections and sometime it also lower down your physical and mental performance.
But do you know how much water is necessary for our body every day? Are you drinking required amount of water everyday? Well, this app might be a solution to this.
What you need to input is your current weight and the app will help you determining how much water your body needs every day.
This easy-to-use app eats up 4.6MB of phone storage and is compatible with Android 2.3 and above.

2. Book Doctor Appointments: Practo- This app is another must have to find out the best doctor near your area. Works fine across India and Singapore, this app helps you to book appointments with the doctor you need right from your Android smartphone.
This app lists 1,00,000+ verified doctors and clinic profiles to get a wide range of options while choosing the suitable doctor for you.
Apart from regular physicians and specialist it also lists Spa, Ayurveda, Weight loss and transplant centres too.
This app works fine in Indian cities like Bangalore, Hyderabad, Mumbai, Delhi, Pune, Kolkata, Chennai and many other major cities across India.
1. Runtastic Running & Fitness- The Runtastic app tracks activities like running, jogging, biking & walking - utilizing GPS technology to help you build healthy lifestyle habits and reach exercise goals!
This app recently came up with several necessary additions. The app will be able to track cardio workout progress to help healthy lifestyle habits.
Available both in free and paid versions, this app is also available in several other platforms including iPhone and Blackberry.