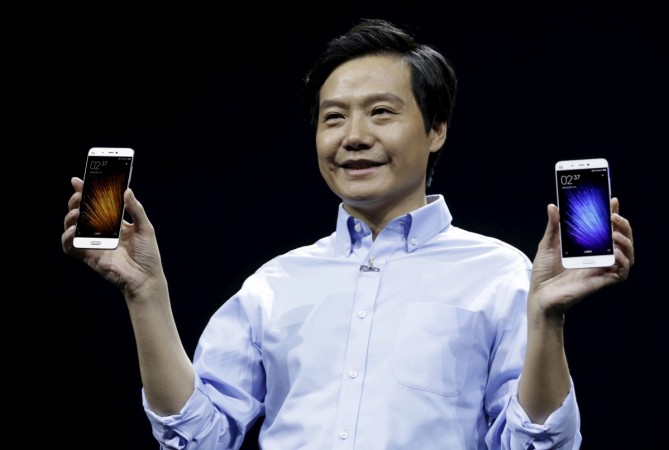 The first quarter of 2016 saw several smartphones, including many flagships, being launched. Most people may think Samsung Galaxy S7 would top the list of 10 fastest smartphones released so far this year, but surprisingly, Xiaomi Mi 5 has stolen the show, beating the likes of Apple's iPhone 6s Plus and Galaxy S7.
According to AnTuTu's best performance smartphone ranking in Quarter 1 of 2016 (via Phone Arena), the Xiaomi phone has topped the list with a score of 136,875, followed by Samsung Galaxy S7 and Galaxy S7 edge at 134,599. Apple's iPhone 6s Plus stood third with a score of 133,781, followed by Huawei Mate 8 (91,157), Meizu Pro 5 (86,322), Samsung Galaxy Note 5 (83,364), LeEco Le Max (81,584), Apple iPhone 6 (80,223), Vivo Xplay 5 standard edition (78,454), and Samsung Galaxy S6 (76,912).
Samsung Galaxy S6 was adjudged the best performance smartphone of Q1 and Q2 of 2015, with a score of 76,912, said AnTuTu. However, Meizu Pro 5 took the top position in Q3 with a score of 86,322 before being toppled by Huawei Mate 8 in Q4 with a score of 91,157.
The introduction of the Qualcomm Snapdragon 820 chip in 2016 changed AnTuTu's performance ranking. Xiaomi Mi 5, which is powered by the Snapdragon 820 processor, performs better than Apple's A9 chip seen in the iPhone 6s Plus. Surprisingly, LG G5, which has the same processor as the Mi 5, has not made it to the list.
The Mi 5 could have scored more than its counterparts with the same chipset because of its screen resolution. Xiaomi's flagship smartphone has a 5.15-inch full-HD screen with 1,920x1,080 pixel (428 ppi pixel density) resolution, compared to Samsung Galaxy S7's 5.1-inch Super AMOLED capacitive touchscreen with 1,440x2,560 pixels (577 ppi pixel density) resolution and Galaxy S7 edge's Super AMOLED capacitive touchscreen with 1,440x2,560 pixels (534 ppi pixel density) resolution.