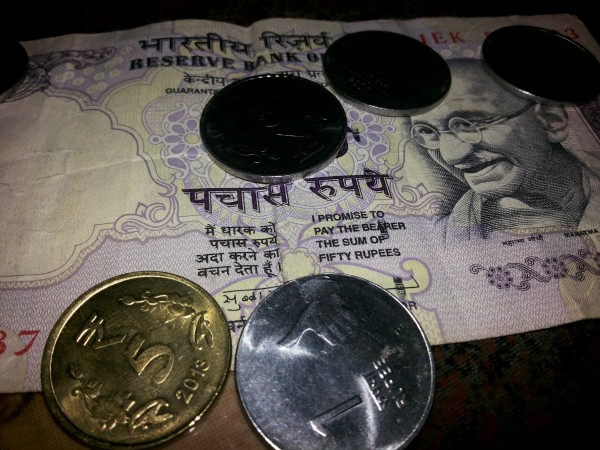 With just two days to go before Finance Minister Arun Jaitley lays down the Budget for this fiscal year, here's a look at all the talk and buzz surrounding the Budget and what it is expected to bring to the table.
1) Income Tax Relief - There are growing expectations that the maiden Union Budget of the Narendra Modi government will bring some tax relief to the salaried class, with hopes of Jaitley deciding to increase tax exemption limits. While some reports have indicated that the government may double tax exemption limits, CNN-IBN quoted government sources stating that such exemptions might not be possible, given the country's fiscal situation at present. The government is also said to be mulling raising tax exemption limits on bank fixed deposits, insurance premium and mutual funds from Rs. 1 lakh to Rs. 2 lakh a year under Section 80C.
2) Lower Food Prices - While the government has already taken steps to bring down prices of onions and potatoes by putting them in the Essential Commodities list and promising to clamp down on hoarders, consumers are still reeling under high prices and will expect steps to cut down on food inflation that has shot up to 9.5 percent in May, bringing the WPI inflation to 6.01 percent in the same month.
3) More Jobs - One of Modi's primary objectives is to ensure that the youth of the country are tapped as a resource and is likely to take steps to increase jobs through the Budget. As per a survey conducted by Hindustan Times, four out of 10 companies were positive of economic growth and expected to increase their hiring this year. This will entail more jobs being available in 2014-15, and with 12 million Indians joining the workforce every year, this will come as a good step. Some of the industry's hope also rests on the fact that the government will scrap the much-dreaded retrospective tax.
4) Opening Defence Sector to FDI - The Modi government, known for its business-friendly approach, is expected to open several sectors to bigger foreign direct investment (FDI), with all eyes on the Defence sector that is likely to be opened to foreign funding up to 49 percent.
Several foreign leaders have already lined up to meet with Modi. French and US dignitaries already discussed arms deals with the new government last week.
5) Opening Railways to Private Sector, Laying Tracks for High-Speed Trains - Another sector that the Modi government is likely to open to the private sector is the Railways, with the Prime Minister giving enough food for thought when he said that Indian Railways should have better facilities than at the airports, calling for a private sector role. The government is also expected to announce a complete overhaul of the Railways, with an introduction of high-speed trains with dedicated corridors.
6) Tax Reforms - Expectations are high that the government will bring in Goods and Service Tax (GST) to make a uniform taxing system and boost tax collections as well as compliance. Tax reforms are also expected in the life insurance sector.
7) Home Loans - The government may take steps to ensure the availability of affordable housing, with the hope that home loan interest deduction limit is raised from ₹1,50,000 to ₹3,00,000.
8) No FDI in Retail Sector ?– Commerce and Industry Minister Nirmala Sitharaman had said earlier that the government was not currently considering bringing in FDI to retail, though it was opening other sectors. "We are absolutely clear that we do not want FDI in multi-brand retail. "There are people in the sector self-employed for generations. What authority do we have to take their jobs?," she told The Economic Times. Similarly, the government is also expected to hold back FDI in the e-commerce sector.
9) Boost for businesses – The government is expected to review the Companies' Act, 2013, with Sitharaman stating earlier that the government was already looking to change it to encourage businesses in India. "Are you going to make manufacturers concentrate on the core activity or make them spend more time complying and reporting, or changing auditors? We are looking at the Companies Act... How we can we review it, simplify it, does it require amendment to that effect or just change the rules and regulations," she told ET. The Times of India had reported that almost 70 percent of the new technology start-ups in India are being registered abroad.
10) Shot in the arm for Health Sector – The government is expected to bring out its flagship health care scheme, the National Health Assurance Mission, which is set to give a strong healthcare system to the poor, particularly with a focus on Yoga. President Pranab Mukherjee has mentioned this scheme during his Parliamentary address last month, and referred to it as "accesible, affordable, and effective". The government is also expected to bring out a new health policy that will transofrm health education and training.