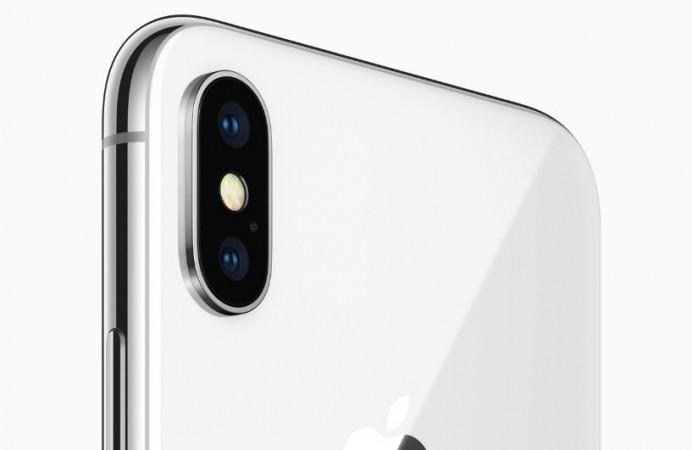 Smartphone manufacturers nowadays are focusing more on bringing out quality camera features. Whenever a new smartphone is launched, the buyers initially look for its front and back camera specifications.
Smartphones with two cameras at the back have been existing in the market since 2011. Today, the dual rear camera technology has become a mainstream feature of all flagship smartphones. With an ever-increasing need for dual rear camera phones, manufacturers are on a run to deliver best camera features.
The following 10 smartphones capture the best images through their dual rear cameras.
1. Apple iPhone X
Rear Camera: 12MP + 12MP
Front Camera: 7MP
RAM & Storage: 3GB, 64GB internal
Size: 5.8 inches
OS: iOS 11.1.1
Processor: Apple A11 Bionic, Hexa-core 2.39 GHz
Battery: Li-Ion 2712 mAh, non-removable
Price: 88,899.00
BUY NOW
2. Samsung Galaxy Note 8
Rear Camera: 12MP + 12MP
Front Camera: 8MP
RAM & Storage: 6GB, 64GB internal
Size: 6.3 inches
OS: Android 7.1.1 Nougat
Processor: Qualcomm Snapdragon 835 Octa-core
Battery: Li-Ion 3300 mAh battery, non-removable
Price: 67,900.00
BUY NOW
3. OnePlus 5T
Rear Camera: 16MP + 20MP
Front Camera: 16MP
RAM & Storage: 6GB, 64GB internal
Size: 6.01 inches
OS: Android 7.1.1 Nougat
Processor: Qualcomm Snapdragon 835 octa core
Battery: Li-Po 3300 mAh battery, non-removable
Price: 32,999.00
BUY NOW
4. Nokia 8

Rear Camera: 13MP + 13MP
Front Camera: 13MP
RAM & Storage: 4GB, 64GB internal
Size: 5.3 inches
OS: Android 7.1.1 Nougat, upgradable to AndroidOreo
Processor: Qualcomm Snapdragon 835, Octa core
Battery: 3090mAh2, non-removable
Price: 36,999.00
BUY NOW
5. Lenovo K8 Note

Rear Camera: 13MP + 5MP
Front Camera: 13MP
RAM & Storage: 4GB, 64GB internal
Size: 5.5 inches
OS: Android 7.1.1, Nougat
Processor: Helio X23 10-core 2.3GHz, 64-Bit
Battery: Li-Po 4000 mAh, non-removable
M.R.P.: 13,999.00 | Price: 12,999.00
BUY NOW
6. Moto G5S Plus

Rear Camera: 13MP + 13MP
Front Camera: 8MP
RAM & Storage: 4GB, 64GB internal
Size: 5.5 inches
OS: Android 7.1, Nougat
Processor: Qualcomm Snapdragon 625, 2.0 GHz octa-core
Battery: Li-Ion 3000 mAh battery, non-removable
M.R.P.: 16,999.00 | Price: 15,999.00
BUY NOW
7. Xiaomi Mi A1
Rear Camera: 12MP + 12MP
Front Camera: 5MP
RAM & Storage: 4GB, 64GB internal
Size: 5.5 inches
OS: Android 7.1.2, Nougat; planned upgrade: Android One
Processor: Octa-core Snapdragon 625 processor, max 2.0GHz
Battery: Li-Ion 3080 mAh battery, non-removable
Price: 14,999.00 | Sale: 13,999.00
BUY NOW
8. Huawei Honor 8 Pro

Rear Camera: 12MP + 12MP
Front Camera: 8MP
RAM & Storage: 6GB, 128GB internal
Size: 5.7-inch
OS: Android 7.0 +EMUI5.1
Processor: HUAWEI Kirin 960 | Octa-core
Battery: 4000 mAh, non-removable
M.R.P.: 29,999.00 | Price: 25,999.00
BUY NOW
9. Lenovo K8 Plus

Rear Camera: 13MP + 5MP
Front Camera: 8MP
RAM & Storage: 3GB, 32GB internal
Size: 5.2 inches
OS: Android 7.1.1, Nougat; planned upgrade: Android Oreo
Processor: MediaTek MTK Helio P25 Octa Core 2.5 GHz
Battery: Li-Po 4000 mAh battery, non-removable
Price: 10,999.00 | Sale: 9,999.00
BUY NOW
10. Honor 7X
Rear Camera: 16MP + 2MP
Front Camera: 8MP
RAM & Storage: 4GB, 64GB internal
Size: 5.93 inches
OS: Android 7.0 Nougat, EMUI 5.1
Processor: HiSilicon Kirin 659, octa-core
Battery: Li-Po 3340 mAh battery, non-removable
Price: 15,999.00
BUY NOW