The race to stardom in the popular and competitive world of Bollywood has proved lucky for several celebrities. But for some others, the fame and wealth that springs from their films' success has entangled them in some of the worst criminal cases.
Some of those celebrities slapped with criminal charges include A-listers like Sanjay Dutt, Salman Khan and budding actor Shiney Ahuja whose career in the famed industry ended before it even saw the light.
Other actors indicted in criminal cases are Saif Ali Khan, Tabu, John Abraham and many more. While the court has already given verdict in some of the cases, other stars are still facing trial.
Have a look at the top ten actors and the criminal charges against them:
Sanjay Dutt
Sanjay Dutt was recently sentenced to five years of imprisonment for illegal possession a 9mm pistol and an AK-56 assault rifle during the 1993 Mumbai blasts. Initially, the actor was booked under TADA (Terrorist and Disruptive Activities Act) and had already spent 18 months in jail.
Sanjay was alleged to have been in possession of arms and grenades for Abu Salem, a once close associate of underworld don Dawood Ibrahim, in 1993. He was later acquitted of TADA-related offences but was slapped with charges of illegal possession of arms.
Salman Khan
Salman Khan faces two major charges including the the 1998 blackbuck poaching case the 2002 hit-and-run case.
While shooting for "Hum Sath Sath Hain", Salman along with co-stars Saif Ali khan, Sonali Bendre, Tabu and Neelam killed two endangered blackbucks in a village near Jodhpur. The hearing of the case is going on in Jodhpur court and the actors will have to appear on 27 April.
Salman was also charged for "culpable homicide not amounting to murder" in the 2002 hit-and-run case. A car allegedly driven by the actor ran over five people killing one who was sleeping on the pavement outside a bakery in Bandra.
Saif Ali Khan
Saif Ali Khan was one of the accused in the blackbuck poaching case. He was also chargsheeted for hitting an NRI business man at the Wasabi Restaurant at the Taj Mahal Hotel.
Shahrukh Khan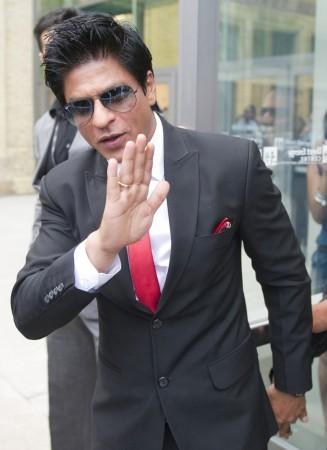 During the IPL match of 2012 Shahrukh Khan found himself in controversy after accusing Maharashtra Cricket Association (MCA) officials of manhandling his children.
The MCA officials alleged that the actor was drunk following which he was banned from entering the stadium for five years.
John Abraham
Bollywood heartthrob John Abraham was sent to jail for rash driving in 2006. A case was filed against him following an accident.
Shiney Ahuja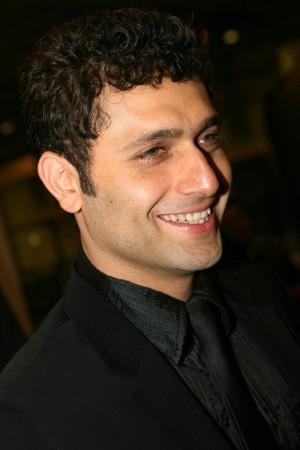 The actor was slapped with rape charges after his 20-year-old domestic help filed a complaint against him. The actor confessed that he had molested the victim a day before sexually assaulting her. He was arrested and later released on bail. The court's verdict is pending.
Madhur Bhandarkar
Realistic filmmaker Madhur Bhandarkar was accused of raping an aspiring actress, Preeti Jain, who filed a case against him stating that he raped her 16 times on the pretext of promising her a role in a film. The charges against him were finally lifted after nine years.
Monica Bedi
Actress Monica Bedi, ex-girlfriend of underworld don Abu Salem, served a jail term in Portugal for entering the nation with forged documents along with Salem. The duo was deported to India in 2005. The actress faced several charges but was set free for serving her jail term.
Govinda
While shooting for "Money Hai to Honey Hai" Govinda slapped a visitor identified as Santosh Rai for misbehaving on the sets in front of women artistes. Rai filed a case against Govinda in 2008 and the actor was booked under Sections 323 (Punishment for voluntarily causing hurt), 352 (Punishment for assault or criminal force otherwise than on grave provocation) and 506 (Punishment for criminal intimidation).
The actor has pleaded not guilty and the verdict of the case is pending.
Tabu, Neelam And Sonali Bendre
Neelam, Sonali Bendre and Tabu are the co-accused along with Salman Khan and Saif Ali in the blackbuck poaching case. They have been booked under sections 9/51 and 9/52 of the Wildlife protection Act and 149 of IPC.