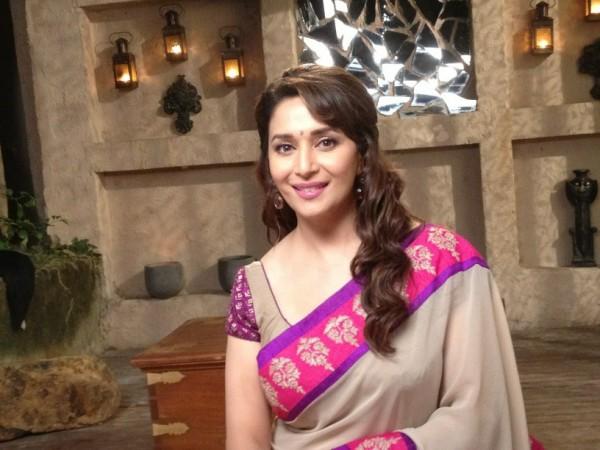 A new trend that is swiftly catching up among several bollywood stars is to try their hands at Television shows.
In a quest to attract more viewers, television channels rope these big stars to a judge on a talent contest or to host a reality show . Some stars make guest appearances on popular serials to promote their films. It is no surprise that the popularity of Television has soared among Indian viewers. Moreover, the fact that the presence of these stars have a postive impact on the show's viewership and ratings can never be denied.
From Amitabh Bachchan to Aamir Khan, take a look at some of the big names who have graced the small screen.
Aamir Khan

Aamir made a thunderous entry on TV with his most acclaimed talk show, "Satyamev Jayate" which was simultaneously aired on Star Plus and Doordarshan at 11 am Sunday got positive responses from various sections of people.
However, the 47-year-old actor proclaimed that the main aim of the show is to connect with people rather than getting high TRPs.
Amitabh Bachchan
Perhaps the most notable actor who had huge success on Television was film legend Amitabh Bachchan. The actor became a trendsetter with his hugely successful quiz show, "Kaun Banega Crorepati" (KBC), making many other stars to follow suit and dubut in the small screen industry. In addition to KBC, Bachchan also hosted another reality game show, "Big Boss 3", which was aired on Oct. 4, 2009
Shah Rukh Khan
Shah Rukh Khan made his television debut in 1988 in "Fauji", a serial produced and directed by Col. R.K. Kapur (retd.). Besides "Fauji," Sharukh was also seen in Aziz Mirza's "Circus."
Sharukh's biggest break in Television was in 2007, when he replaced Bachchan as the host for the third season of KBC. He later hosted "Kya Aap Paanchvi Pass Se Tez Hai" on Star Plus in 2008. More recently, he was the host of "Zor Ka Jhatka," another game show that was aired on Imagine TV.
Salman Khan

Salman Khan hosted Sony Entertainment Television's (SET) reality game show "10 Ka Dum," which was telecast between June 2008 and October 2009. Although the duration of his association with the show was brief, Salman's presence helped SET to regain its former position at the top getting with high television ratings for the show.
Salman was also appointed as the new host for "Big Boss - 4" and was recently seen hosting "Big Boss- 5" along with another Bollywood actor Sanjay Dutt.
Sanjay Dutt
The 52-year-old actor who is known for his comedy and negative roles in silver-screen made his TV debut with the popular reality TV show, "Bigg Boss-5" as a co-host along with Salman Khan on Colors.
The 98-day-long show was launched on Oct. 2, 2011 and ended on Jan 7, 2012.
Akshay Kumar
Akshay Kumar, who made his Bollywood debut in "Saugandh" (1991), made his television appearance at the height of his career in 2008 with "Khatron Ke Khiladi."
The stunt game show was aired on July 21, 2008. Akshay continued to host the show in 2009 and then in 2011. Apart from this show, Akshay also hosted another game show that displayed his passion for cooking -"Master Chef India" - which was aired in Oct. 2010.
Hrithik Roshan
Hrithik Roshan entered the small screen for the first time as a judge on the popular dance show "Just Dance." He co-judged the show with choreographers Vaibhavi Merchant and Farah Khan. The dance show was aired on Star Plus from June 18, 2011.
Madhuri Dixit
Madhuri Dixit began her career on television by hosting a reality wedding show "Kahina Kahi Koi Hai." The show failed to get good TRPs. Post that, Madhuri returned to television to host celebrity dance show "Jhalak Dikhla Ja."
Priyanka Chopra
The 29-year-old actress made her TV appearance by hosting Khatron Ke Khiladi Season 3 in 2010 replacing Akshay Kumar. Sbsequently, Akshay Kumar was back in hosting season 4 of the reality show.
Preity Zinta
The 37-year-old actress made her TV debut with "Guinness Book of World Records: Ab India Todega (2011)" and later she hosted her own chat show named "The Preity Zinta Show" on UTV.
The first episode of the "The Preity Zinta Show" was aired on Sept. 3, 2011 with Salman Khan as the guest.