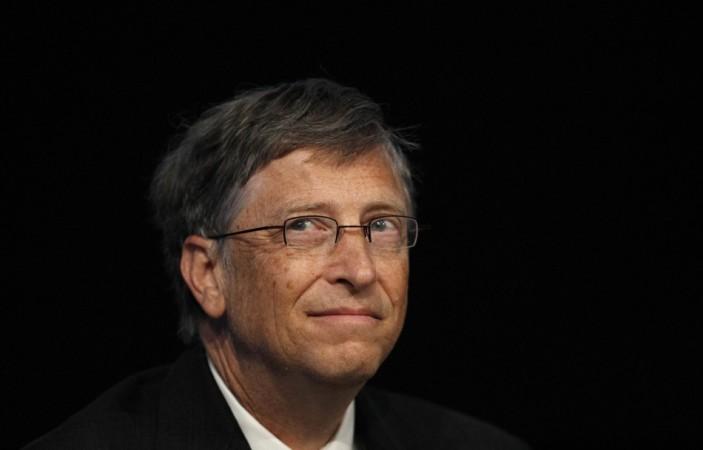 "We make a living by what we get. We make a life by what we give," goes a saying by Winston Churchill.
Some of the richest people in the United States have joined The Giving Pledge started by Bill Gates and wife Melinda, and Warren Buffett in 2010. Till date, at least 93 billionaires have pledged to give away at least 50 percent of their wealth to charity during their lifetimes or upon their deaths.
The Giving Pledge is an effort to invite the wealthiest individuals and families in the United States to commit to giving the majority of their wealth to philanthropy, according to the official website.
[PHOTOS OF BILLIONNAIRES WHO JOINED THE GIVING PLEDGE]
Here we give you 10 prominent billionaires who have joined The Giving Pledge:
1. Bill Gates and wife Melinda, who consistently features in the world's riches people's list and are currently worth US$ 66 billion, along with Warren Buffett were the master-mind behind the The Giving Pledge. They are into lots of philanthropic works including Bill & Melinda Gates Foundation.
2. Warren Buffett is the co-founder of The Giving Pledge. He was ranked the world's wealthiest person in 2008 and his current net worth is US$46 billion. He had promised to give most of his wealth to the Bill & Melinda Gates Foundation.
3. Larry Ellison, CEO of Oracle Corp, has signed The Giving Pledge. He has a foundation that supports research on ageing and has donated $445 million towards the Ellison Medical Foundation.
4. Michael Bloomberg, New York City Mayor, has given away $2.4 billion towards charity. He supports several causes like anti-tobacco, education, clean air programmes, government improvement and arts.
5. Paul Allen, the co-founder of Microsoft, has signed The Giving Pledge. He has so far donated $500 million into his Paul Allen Institute for Brain Science.
6. Carl Icahn, chairman of Icahn Enterprises, is into several charitable activities. He has founded three charter schools in the South Bronx and supports a scholarship programme at Choate. He also runs Icahn House that houses homeless pregnant women and single mothers.
7. Ronald Perelman, Chairman & CEO of MacAndrews & Forbes, is known for his $50 million donation to New York Presbyterian Hospital and Weil Cornell Medical Center for the Ronald O. Perelman Heart Institute. He signed The Giving Pledge in August 2010.
8. James Simons, founder and CEO of Renaissance Technologies, is known for his philanthropic works, donating millions of dollars to several charitable institutions. He founded Paul Simons Foundation that supports education, health and science.
9. Ray Dalio, founder of Bridgewater Associates, was named one of the most influential people in the world by Time magazine. He supports NYU and the Robin Hood Foundation.
10. George Kaiser, Chairman of BOK Financial Corporation, is one of the wealthiest people in the world and is one of the top American philanthropists. The $4 billion George Kaiser Family Foundation supports education and health care for the American poor.