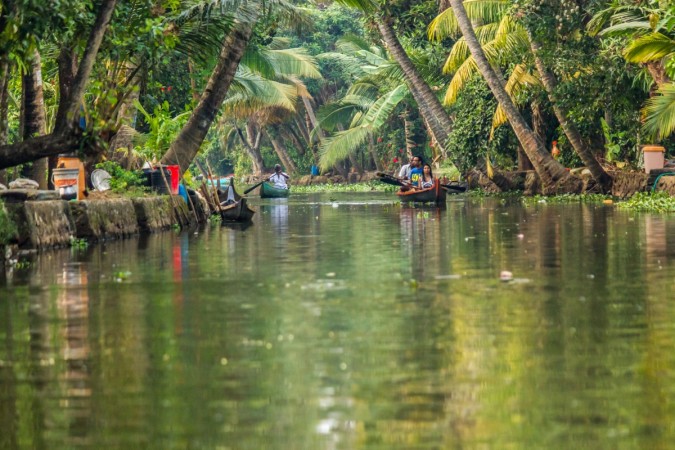 With the New Year about to begin in almost one month, people are more than happy to see 2016 end. The year has been nothing short of a roller-coaster ride in terms of major changes in politics and celebrity deaths.
After the stressful month of November, with Prime Minister Narendra Modi announcing scrapping of Rs 1,000 and Rs 5,00 notes and Donald Trump winning the US elections, it is time that people relaxed.
And, January will give people plenty of long weekends to do just that. Whether planning your travel or having a staycation, this list of long weekends in 2017 is all you need to plan for 2017.
Thu, 26 Jan: Republic Day
Fri, 27 Jan: Take a leave
Sat, 28 Jan
Sun, 29 Jan
Fri, 24 Feb: Mahashivratri
Sat, 25 Feb
Sun, 26 Feb
Sat, 11 Mar
Sun, 12 Mar
Mon, 13 Mar: Holi
Sat, 25 Mar
Sun, 26 Mar
Mon, 27 Mar: Take leave
Tue, 28 Mar: Gudi Padva
Sat, 1 Apr
Sun, 2 Apr
Mon, 3 Apr: Take leave
Tue, 4 Apr: Ram Navami
Thu, 13 Apr: Vaisakhi
Fri, 14 Apr: Dr Ambedkar Jayanti, Good Friday
Sat, 15 Apr
Sun, 16 Apr: Easter
Sat, 29 Apr
Sun, 30 Apr
Mon, 1 May: May Day
Sat, 24 Jun
Sun, 25 Jun
Mon, 26 Jun: Ramzan Eid
Sat, 12 Aug
Sun, 13 Aug
Mon, 14 Aug: Janmashtami or take leave
Tue, 15 Aug: Independence Day
Wed, 16 Aug: Take leave
Thu, 17 Aug: Parsi New Year
Fri, 18 Aug: Take leave
Sat, 19 Aug
Sun, 20 Aug
Fri, 25 Aug: Ganesh Chaturthi
Sat, 26 Aug
Sun, 27 Aug
Sat, 30 Sep
Sun, 1 Oct
Mon, 2 Oct: Gandhi Jayanti
Sat, 14 Oct
Sun, 15 Oct
Mon, 16 Oct: Dhanteras or take leave
Tue, 17 Oct: Naraka Chaturdashi or take leave
Wed, 18 Oct: Diwali
Thu, 19 Oct: Balipratipada
Fri, 20 Oct: Bhaiduj
Sat, 21 Oct
Sun, 22 Oct
Fri, 1 Dec: Eid-e-Milad
Sat, 2 Dec
Sun, 3 Dec
Sat, 23 Dec
Sun, 24 Dec
Mon, 25 Dec: Christmas