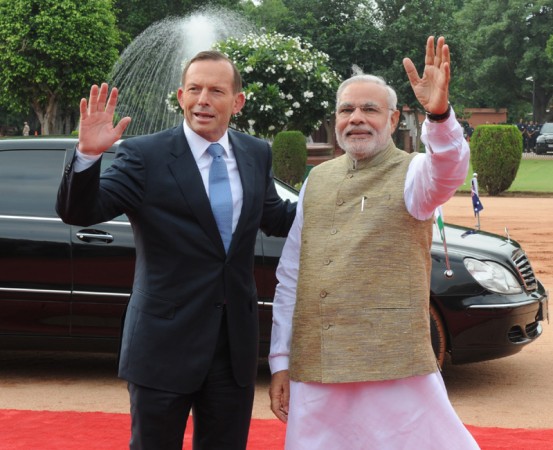 In a goodwill gesture, visiting Australian Prime Minister Tony Abbott is set to handover a 1,000-year-old Nataraja bronze idol and another stone Shiva idol to India, which were reportedly stolen from a temple in Sripuranthan, Tamil Nadu and sold to National Gallery of Australia.
The Australian PM reportedly wanted to bring the idols with him but a larger plane will now bring the antiques to India, after which Abbott will formally hand them over to Indian Prime Minister Narendra Modi on Friday, 5 September. The two idols are said to belong to Chola Period of 11th and 12th century.
The two precious antiquities were sold to NGA in 2008 by a US-based antiquities dealer Subhash Kapoor, who is now lodged in a Chennai prison and facing trial. Kapoor is said to have sold the bronze Nataraja idol for $5 million and the Shiva idol for about $300,000.
After the idols went missing, the Indian police had lodged a complaint with Australia and produced the evidence that the Ardhnariswara idol, which was exhibited at the Art Gallery of New South Wales in Sydney, and a Shiva idol at National Gallery of Australia in Canberra were stolen from Tamil Nadu.
Last March, the Attorney-General Department in Australia had stated that it will take action as per its legal provisions, The Hindu reported.
While India prohibits export of antiquities under its Antiquities and Art Treasures Act 1972, NGA says that it had bought the antiquities by following proper procedure.
Following India's complaint and establishment of stolen evidence of the exhibited antiquities, the Australian government had removed them from its museum's gallery.