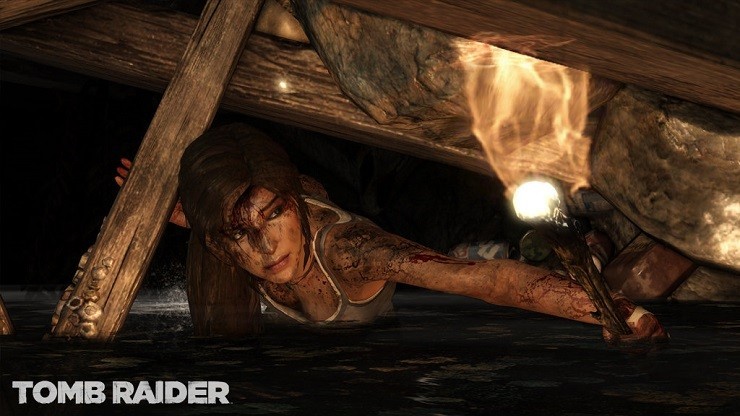 A new version of 2013's Tomb Raider titled Tomb Raider: Definitive Edition was announced for next-generation consoles like Xbox One and PlayStation 4.
Square Enix and Crystal Dynamics revealed during the VGX gaming event on 7 December that it will soon roll out a better version of the Tomb Raider, that will match the resolution and other technical aspects of the next-generation consoles.
In a Tumblr post the company explained that it was not just upping the resolution of the game, but also had rebuilt the game with detail. The game natively runs as 1080P with TressFX hair rendering.
The post has listed some of the additions made in the new Definitive Edition of the game:
The fully rebuilt game for next-generation consoles
The Tomb of the Lost Adventurer
Eight DLC multiplayer maps
Six DLC multiplayer weapons
Four DLC multiplayer characters
Six outfits for Lara
Dark Horse digital comic book "Tomb Raider: The Beginning"
Brady Games digital art book "Tomb Raider: The Art of Survival"
"The Final Hours of Tomb Raider" documentary series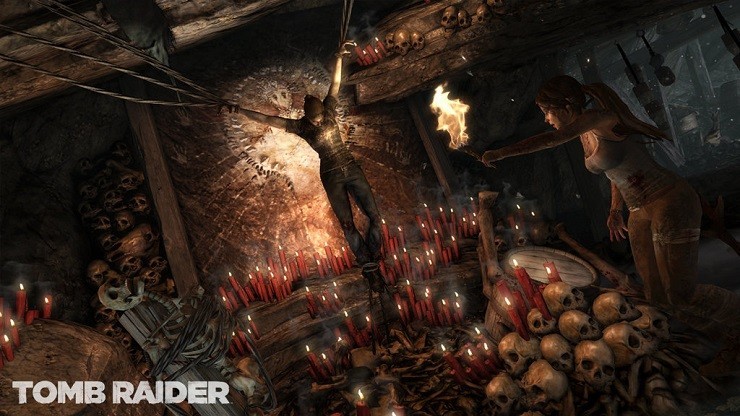 The game will be richer in texture with the island of Yamatai coming alive, players can observe that the foliage bends as Croft passes through, clothes move and all characters and enemies have been visually enhanced.
The Xbox One version of Tomb Raider: Definitive Edition makes use of the Kinect functionality of the console, where players will be able to change their weapons, attachments and will be able to navigate the game menu using voice commands. Hand gestures can be used to rotate and investigate ancient relics.
The Dualshock 4 in PlayStation 4 version of the game has red and orange colors flashing when using torch. It has quicker flashes when Lara Croft pulls a trigger of her gun. PlayStation 4 owners will also be able to stream Tomb Raider into PlayStation Vita.
The game will be released on 28 January 2014 in North America and 31 January 2014 in Europe and set back buyers by $59.99 for Xbox One and PlayStation 4. The game is available for pre-order.
"Tomb Raider: Definitive Edition is so named as it's exactly what we've custom built for the Xbox One and PlayStation 4 system consoles," IGN quoted executive producer Scot Amos.
"The new hardware let us finally express the original vision in all of its glory. This was a continued labor of love. We pulled the game apart and rebuilt it with painstaking detail to add enhanced visual storytelling but without changing the award winning tale. The end result is a cinematic living world. We can't wait for fans and newcomers alike to experience this rebuilt epic adventure."
(YouTube Courtesy: xbox)