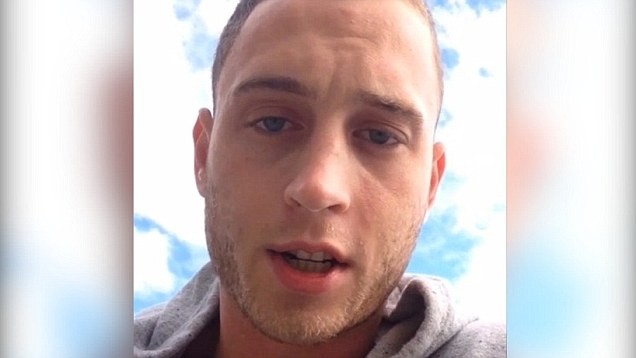 Tom Hanks and Rita Wilson's 24-year-old son Chester Hanks recently revealed that he was 50 days sober after completing rehab.
Chester, who uses the stage name Chet Haze, posted a video last week along with a long message on Instagram. He shared details about his struggles and later stated that he was sober now.
"I've been struggling with substance abuse since I was 16 years old. Finally at the age of 24 I decided to get some help," he wrote in the post.
According to Christian Today, the aspiring rapper further said: "With 50 days of sobriety under my belt, I can honestly say I'm the happiest I've ever been. I'm thankful for my family and everybody that cares about me, including my fans. I've been blessed with the programs of AA and NA which allow me to rise above this disease. I'm learning to accept my faults and be ok with being human. If anybody that sees this struggles with addiction, feel free to reach out. Thank you all for the love and support! GOD IS REAL!!!"
He added that a tabloid was going to run a story on him being in the rehab and battling substance abuse, so he wanted to tell the truth to his 16,000 followers himself, Daily Mail reports.
After years of marijuana abuse, Chet allegedly spiralled into addiction over the previous year. His celebrity parents are worried and disturbed about their son's condition, and are doing their best to help him cope at this difficult time.
A source close to the family told Star Magazine that Chet was "always a big pot smoker," but to become addicted and to a degree that he had to spend time in a California rehab, was a surprising fact.
"Of course, this was devastating to his dad and mom, but they've done everything they can to help him, and fully supported him in his decision to get sober," the source further said.
During a 2011 interview, he was asked as to why he refers to alcohol and marijuana frequently in his rap songs. In response, he said that he believes in keeping his image separate from his real life.
"It's part of college life; I wanted to rap about something that I do. But I wouldn't say that's what my life is all about. ...I'm not some caricature of a person who just drinks and smokes weed and parties all the time," he said.
However, his substance abuse continued even after college and later he went on to try harder drugs.
Tom Hanks has two children from first wife Samantha Lewes and two from second wife Rita Wilson, whom he married in 1988.