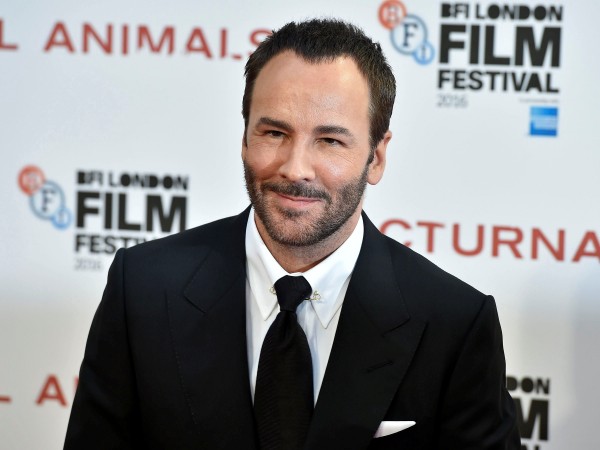 A list of high profile patrons is something that boosts the image and repute of every designer, and dressing the first lady of the United States is undoubtedly an opportunity not every one gets. However, it appears not many think that way.
After A-list designers Marc Jacobs, Sophie Theallet and Derek Lam, American ace designer Tom Ford has refused to dress the next first lady Melania Trump. He said he had refused to dress her a few years ago and is not willing to dress Trump even after she becomes the first lady.
"I was asked to dress her quite a few years ago and I declined," Ford said when he appeared on The View. "She's not necessarily my image." However, he did explain that it was not because he was a democrat and voted for Hillary Clinton in the November 8 presidential election. He said he would not have dressed Clinton if she had won the election either.
"The first lady — other than the fact that I'm a Democrat and voted for Hillary and [am] very sad and disappointed that she's not in office — even had Hillary won, she shouldn't be wearing my clothes," Ford said. "They're too expensive. And I don't mean this in a bad way. She needs to relate to everybody."
The 55-year-old designer has in the past dressed First Lady Michelle Obama and when The View hosts pointed this fact out, Ford said that he dressed Obama as she was having dinner with the queen at the Buckingham Palace and it was a very special occasion. "I thought that was appropriate and I was honored," he noted.
While Ford might have expressed his thoughts in a more subtle manner, French fashion designer Sophie Thealett was pretty loud and clear about her plans. The designer took to twitter and posted an open letter about how the brand would not be associating with Trump in any way. She also encouraged other designers to do the same.
Another designer who has made it clear that he will not be dressing the next first lady is Marc Jacobs. "I have no interest whatsoever in dressing Melania Trump. I didn't see [Sophie Theallet's] letter. Personally, I'd rather put my energy into helping out those who will be hurt by [Donald] Trump and his supporters." WWD quoted him as saying.
Designer Derek Lam too said that he doesn't see himself designing for Trump. "...while I have incredible respect for our country's political institutions, I find it challenging to be personally involved in dressing the new first lady. I would rather concentrate my energies on efforts towards a more just, honorable and a mutually respectful world," Lam explained.
"I don't know Melania Trump personally, so I don't wish my comments to seem I am prejudging her personal values, but I really don't see myself getting involved with the Trump presidency."
However, not every one thinks this way and Trump does have some designers who will be happy to design for her. Tommy Hilfiger, for one, appears to be looking forward to designing for the first lady. "Yes I would dress Melania. I think she is a beautiful woman who would make any designer's clothes look great."
Thom Browne too has said that he would design for the first lady. "Out of respect for the position of the first lady of our United States, I would be honored to be considered to design for any first lady of the United States."
Between all the debate about who will and will not dress Trump, designer Carolina Herrara has an interesting point to make. "I think that in two or three months they'll reach out, because it's fashion. You'll see everyone dressing Melania. She's representing the United States," the Venezuelan-American designer, who is known for dressing first ladies, told Business of Fashion.