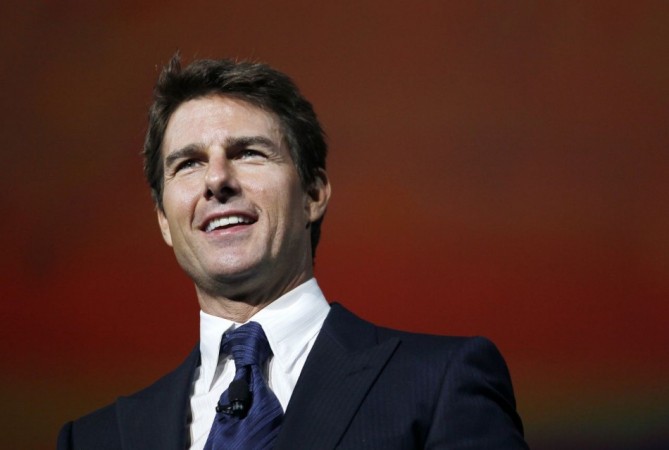 Hollywood actor Tom Cruise has filed a $50-million lawsuit against publishers of celebrity magazines "In Touch" and "Life & Style" for claiming that he abandoned his daughter.
"Tom is a caring father who dearly loves Suri. She's a vital part of his life and always will be. To say he has 'abandoned' her is a vicious lie. To say it in lurid headlines with a tearful picture of Suri is reprehensible," Bert Fields, Cruise's lawyer said in a statement.
The magazines claimed Cruise had abandoned Suri, his seven year-old daughter with ex-wife Katie Holmes. The lawsuit was precisely mentioned two stories in July and September which had the headlines "Abandoned by Daddy" and "Abandoned by her dad".
Suri is the only child of Cruise and Holmes. The couple were married for five and a half years before they signed for divorce on 9 July 2012. Cruise's lawyer has been in touch with the media and spoke about the reason for filing a case against the magazines.
"Tom doesn't go around suing people. He's not a litigious guy. But when these sleaze peddlers try to make money with disgusting lies about his relationship with his child, you bet he's going to sue," Fields told Hollywood Reporter.
E! Online obtained a copy of case documents filed on Tuesday where Cruise called the allegations absolutely disgusting.
"I mean come on, that is absolutely disgusting. That is absolutely disgusting. And I have to tell you, with everything-listen, I am a public person, I absolutely understand. For me there is-I tolerate a tremendous amount and I am very privileged to be able to have the life that I have and I believe that. But there is a line that I draw for myself and...and that's it. And I asked for an apology," Cruise said. "I asked for a retraction. They denied it, wouldn't do it and then published that you know-this is the second one."
Fields revealed that the money Cruise gets from the case will be given to charity and asserted that the actor is not the kind to create lawsuits for cash unlike the "serial defamers" who use celebrities to "sell their garbage."