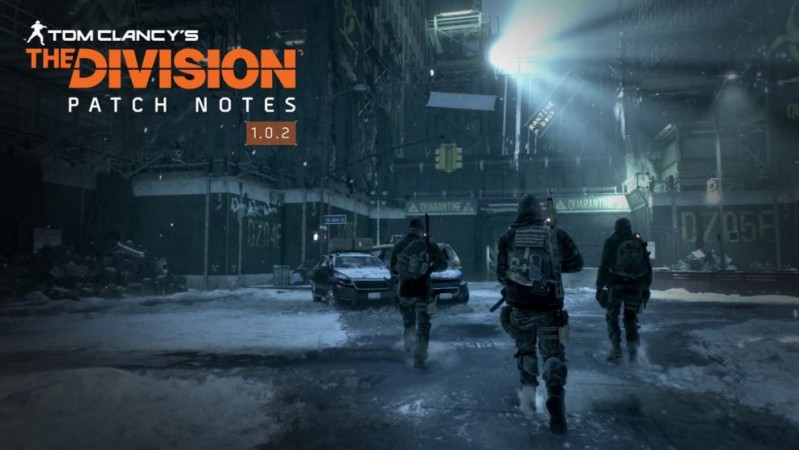 "Tom Clancy's The Division," is all set to receive a new update 1.1 April 12, which adds new raids, gear sets, trading system, supply drops, weapons and more. This is the game's first free update.
Ubisoft released the full patch notes of update 1.1 via official website post.
This third-person shooter video game receives new raid Incursion that promises to be difficult as the players will have to be on level 30 and must have completed the mission "General Assembly" if they wish to access it. The mission needs the players to be teethed with "high level gear" and it is balanced for four players.
Following the completion of activities in Manhattan, the players will find gear set equipment like Tactician's Authority (improves electronics and support capabilities), Striker's Battlegear (provides bonuses for assault capabilities), Sentry's Call (improves marksman capabilities) and Path of the Nomad (proves bonuses for lone wanderers).
The update 1.1 adds a new trading system that allows the players to drop loot from their inventory, to be picked up by other players. So the players can share their items but it has to be done within the first two hours of acquiring them.
The update adds Dark Zone supply drops that contains gears of various types and the players must prepare for some action as it will also be sought after by the enemy factions in-game.
Two new high-end weapons will be added, namely, Warlord: Assault Rifle and Valkyria: Submachine gun.
There are a number of bug fixes too like the bug that caused weapon talents not to be activated when player had exact stat requirements. A fix was announced to a bug that allowed the players to shoot through corners of covers.
A complete list of changes Ubisoft addressed in update 1.1 is available here.
Meanwhile, VG247 has revealed that the Ubisoft will permanently ban the players who indulge in cheating. The developer will however give a second chance in some cases, and players will be suspended from playing "Tom Clancy's The Division" for three days.