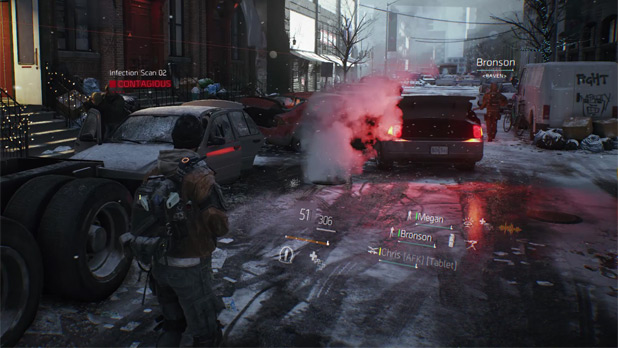 "Tom Clancy's The Division" from developer and publisher Ubisoft is the latest in the Tom Clancy franchise that is expected to be released on March 8, 2016.
Ubisoft has been confident that the game will succeed. The developer has released the beta version of the game for community testing.
But a Reddit user, jpbonadio, has revealed that the map in the final version will be six times bigger than the map in the beta phase. The Reddit user took the trouble to measure the area in the map. He also found that final the Dark Zone map will be three times bigger than the beta Dark Zone map, Gamepur reported.
Meanwhile, community manager Natchai Stappers has clarified to a fan question that there will be "no microtransactions" in "Tom Clancy's The Division." He further added that there will be "definitely no Play to Win (P2W)" in the game.
Adding to this, he said that Ubisoft will be gradually sharing more information on the mysterious Phoenix Credits.
It is not clear as to why Ubisoft has changed it for this particular game, since its other high profile video games, like "Rainbow Six Siege" and "Assassin's Creed Syndicate," have microtransactions.
The game takes place in Manhattan, where the players are tasked to investigate the breakout of a smallpox virus. It will feature a destructive environment and it's a third-person shooter video game.