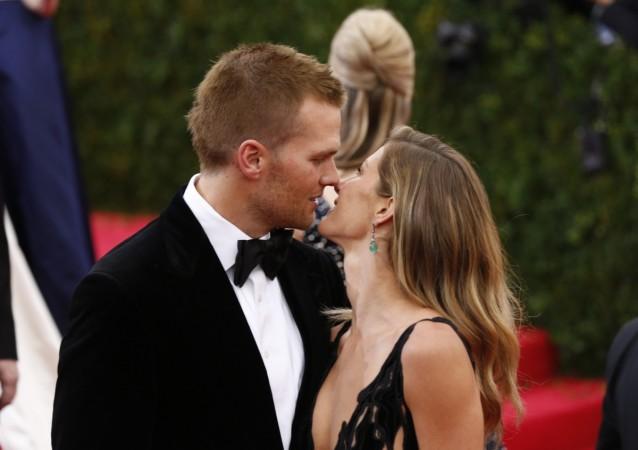 New England Patriots quarterback Tom Brady isn't letting his Deflategate suspension get in the way of a nice Roman holiday. On Monday, pictures of him enjoying the day in the Italian coast with his wife Gisele Bundchen hit the internet, and one photograph that immediately attracted a lot of attention was of him sunbathing nude.
It doesn't seem like Brady was aware that he was being photographed, but he made sure to cover his private regions with a small, white towel. He was later joined by Bundchen, who was in a black swimsuit.
Brady was suspended for four games for illegally deflating footballs during the 2015 AFC Championship game, and he will be getting back to the field in early October. One of the biggest challenges he will be facing is getting his timing back, Brady said in an interview on Westwood One Radio.
"I'm trying to do the best I can to stay in shape and to keep the timing, and to really stay football ready," he said. "I'm hoping our team has a great week of preparation and can get to 4-0, and then I'll have an opportunity to be back next Monday, and I'm going to work as hard as I can to be ready to go for that week. It's a big week for me, and it's a big week for our team. Every week is a big week in the NFL, but not having been out there for four weeks, there is a lot of makeup time I'm going to need and the chance to be on the field with my teammates to see what kind of rhythm I can find in a short week of practice."