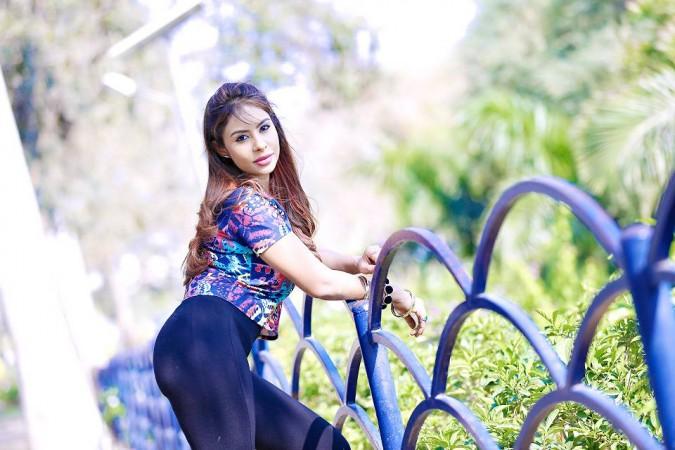 After Suchi leaks in Kollywood, now, the dirty secrets of celebs in Tollywood seem to be at stake. Budding actress Sri Reddy has made sensational claims, stating that she will expose the names of people involved in casting couch in the Telugu film industry.
In the last couple of days, YouTube sensation Sri Reddy has gone on to claim on TV news and on her Facebook account that she is going to reveal the names of the celebrities, who promised her to cast in their movies in exchange of sexual favours. On Friday, March 30, the actress reportedly spoke to a leading Telugu news channel, where she opened up about the shameful things forced upon her for acting opportunities.
Sri Reddy has claimed that she has given evidence to the channel and she will take the issue to the national media if the said channel fails to expose the names. "Sri rama Chandra I have all proofs to show,how worst you are..wait bidda..might be u r a great indian bridal..[sic]" she added on her Facebook today.
The debate over the casting couch and sexual assaults in film industry gained momentum last week when a TV anchor mentioned that there were "whores" and "brokers" in the industry during a heated debate.
Tollywood stood united against the controversial comment. The Telugu film industry had a meeting to condemn the channel and to state that casting couch does not exist in the film industry.
Currently, Sri Reddy is working in two of director Teja's films. "Thank you, director Teja Garu...Proud to doing in NTR Biopic and Venkatesh Babu film... You are a good human being sir. Thanks for the initiative (sic)," she wrote recently.
However, many are of the opinion that Sri Reddy is doing this for publicity and she does not have any proof to support her allegations.
Last year, Kollywood was in a state of shock when allegations were made against well-known names on Twitter using the hashtag #SuchiLeaks'. A couple of controversial snaps and videos were released from the account of singer Suchitra Karthik.