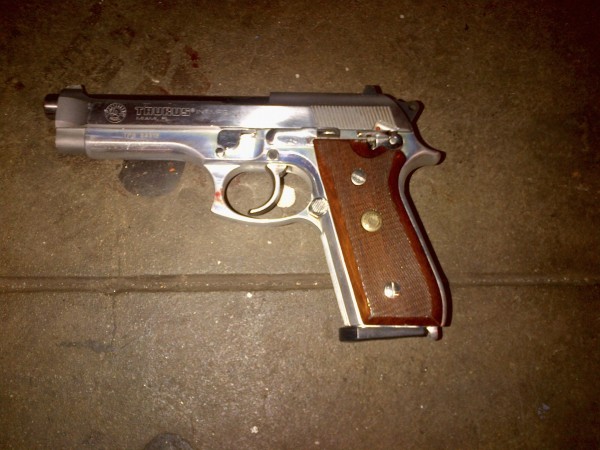 A toddler accidentally shot at his parents in a New Mexico motel room after he discovered a loaded handgun in his mother's purse.
Though neither of the parents was fatally injured by the single shot made by the three-year-old boy, the mother, who is eight months pregnant, is under observation, reports nbc.
It is the understood that the boy was looking for an iPod when he found the handgun in the bag and made an accidental shot, which first grazed past the father, Justin Reynolds', buttocks before hitting the mother, Monique Villescas, on the right shoulder.
Reynolds said that he and his girlfriend were getting ready to order pizza when he heard a gun go off. "The next minute I realised my girlfriend was bleeding... Then I sat down and realised I was shot too," Reynolds related.
He is said to have called '911' immediately and tried to stop Villescas' bleeding. "I just took action right away," he said.
"I was more worried about my girlfriend than myself and anything else that was going on. And my son, because I didn't know if he had shot himself or not. He was shocked and crying. It was traumatising," Reynolds said before adding how grateful he was that his girlfriend's two-year-old daughter, who was sitting next to her, was not injured.
The Albuquerque Police Department has placed the children on a 48-hour hold and revealed that the parents could face charges for negligence.
3-year-old shoots parents in NE Albuquerque motel http://t.co/F5JDIwvUMm via @ABQJournal @eopiniontv pic.twitter.com/DYoTZcX1y6

— Jaoana Dean (@thejaoana) February 1, 2015