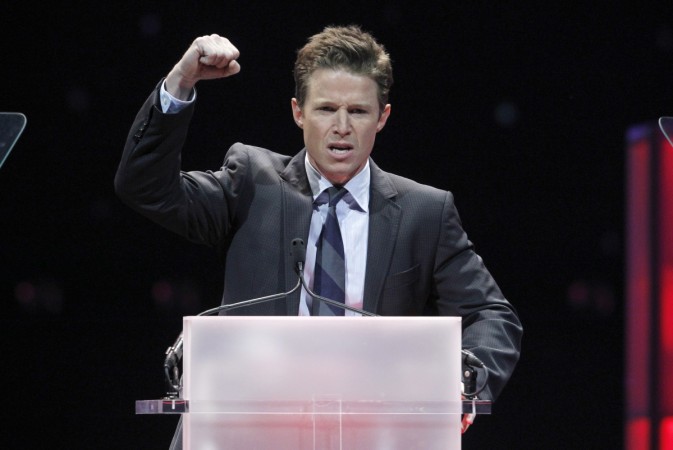 Billy Bush has been suspended indefinitely from NBC' Today show after his crude comments surfaced in the Donald Trump tape on Friday. The 44-year-old TV host, who was earlier expected to issue a statement on Monday's episode, has been asked to take the bench.
On Monday, October 10, Today executive Noah Oppenheim, said he was "embarrassed and ashamed" of Bush's remarks. He added that there was no excuse for Bush's language and said that there would be further review.
So far, it isn't clear when Bush's suspension will end, but reports suggest that he's unlikely to get fired.
Earlier, a video tape of Bush and Republican presidential nominee Trump was released by The Washington Post. In the clip, Bush was heard commenting on the Days of Our Lives actress Arianne Zucker.
The first cousin to former US President George W Bush is heard saying, "Sheesh, your girl's hot as s---. In the purple. Yes! The Donald has scored."
The TV show host is also heard egging on Trump, who passed lewd and derogatory comments on women.
Bush has apologised for his comments. "Obviously I'm embarrassed and ashamed. It's no excuse, but this happened 11 years ago — I was younger, less mature and acted foolishly in playing along. I'm very sorry," he said in a statement.
However, sources at NBC said they prefer not to work with him after the tapes were released. One female employee described Bush's action as "disgusting" and said the TV show host doesn't get along well with his co-anchor, Tamron Hall, according to The Hollywood Reporter.