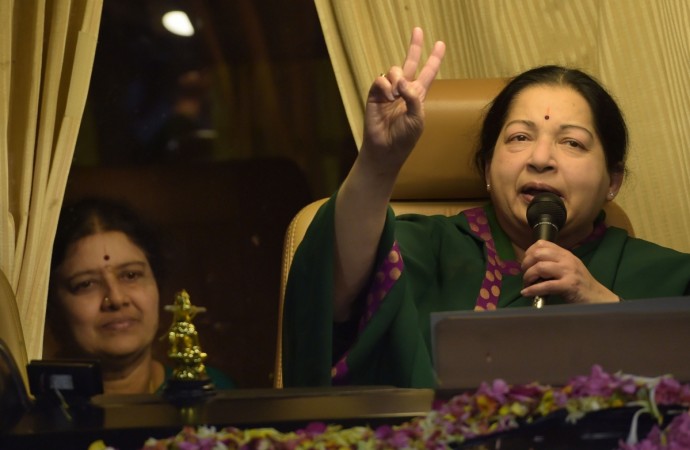 A Tamil Nadu government minister, while handing over a cheque of Rs. 10 lakh to the family of a soldier who recently died in an avalanche in Siachen, tried to make sure that the J Jayalalithaa government gets credit for it.
Cooperation Minister Sellar K Raju on Tuesday had gone to sepoy G Ganesan's funeral in Madurai to hand over a cheque for Rs 10 lakh to Ganesan's mother. After handing over the cheque to Ganesan's mother, he took out the photograph of Tamil Nadu Chief Minister J Jayalalithaa and held it against the coffin. The minister then asked the soldier's mother to look at the photo as the chief minister granted the money, NDTV reported.
The aggrieved mother reportedly folded her hands in gratitude, while gazing at the photo.
The state government had earlier declared that families of the four Tamil Nadu soldiers, who were among the 10 who died in the Siachen avalanche, will be given that amount.
Those present at the funeral expressed shock at the minister's behaviour, terming it as "insensitive."
"It is a shameful and insensitive act in front of the martyr's coffin," Prem, a local resident told NDTV.
The AIADMK chief has earlier been criticised for similar acts when relief material sent by NGOs and other groups were stamped with stickers with her face. Earlier this month, couples who got married at a mass wedding in Tamil Nadu were made to wear headbands with Jayalalithaa's face on them, Newsminute reported. The ruling party AIADMK had sponsored the event.