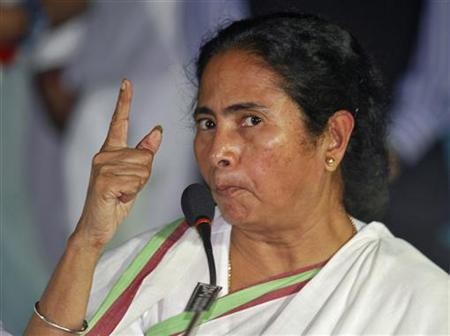 A Trinamool Congress youth wing leader resigned after receiving threats for his Facebook post that portrayed West Bengal Chief Minister Mamata Banerjee in poor light, reported PTI.
Suvajit Das, district secretary of West Midnapore Trinamool student's wing, criticised Mamata for attending the IPL celebrations amid the political furore over the death of SFI leader Sudipto Gupta last week.
Suvajit posted a cartoon on Facebook with a headline that read, "The politics should be stopped."
Reiterated his stance on posting the cartoon, the TMC leader told PTI, "I had no intention of insulting Mamatadi or party. I just wanted to say that such kind of politics should be stopped. But after the post, I started getting threat calls from my party leaders asking me to withdraw the post, which I was not willing to do. So I resigned."
"This is not the first time I wrote against the party. A few days back when there was mismanagement over the examination of primary school teachers, I had posted a view. I am an individual and I have a personal opinion other than what the party feels about it," he added.
Mamata's move to attend the IPl event rather than visit Sudipto Gupta's family invited severe criticisms.
The CM stoked another controversy a few days ago when she termed Sudipto's death as "a small and petty matter." Angered by the CM's trivialization of the matter, the deceased's family sought the governor's intervention for an inquiry into the death.
Sudipto, a 22-year-old student member of the opposition SFI wing, died on 2 April while in police custody. He was arrested for participating in a protest against the Mamata Banerjee-led administration.
Police claimed Sudipto was hit by a lamp post leading to his death. However, his autopsy results revealed several injury marks caused by heavy impact from a blunt object, indicating assault.