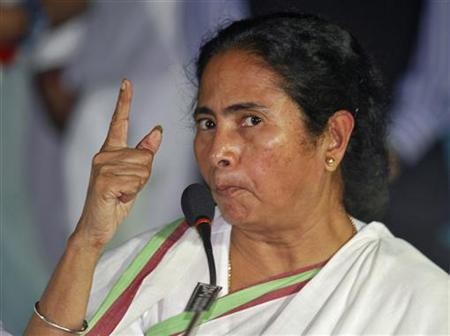 The Trinamool Congress on Sunday stirred a fresh controversy following an erotic dance performance organized by the TMC-led student wing in a Kolkata college.
The function was organized by Trinamool Congress Chhatra Parishad (TMCP) for freshers at the Industrial Training Institute (ITI) in Rangamati. In one of the performance, a girl poured water over herself while dancing on stage.
Even before organizers could stop the girl, the performance was beamed across various several television channels.
After the incident came to light, the principal of the college said that he was not informed of the event at the campus. The TMC ridiculed the statement claiming that the union could not have gone ahead with the function without his permission.
The district president of TMCP, Ramaprasad Giri, asserted that the union members were unaware that the girl would perform such an erotic act on stage and immediately stopped her from dancing.
"This has been made into a huge controversy only to malign the Trinamool Congress. Will the media dictate how women will dress? Neither has it shown any consideration for the woman's privacy, the television channels did not even bother to blur her face when they telecast the footage," Giri told The Hindu.
He also said that he did not find any fault with the performer's outfits which raised several eyebrows at the event.
The union members have not yet made any comments with regard to the event.
Earlier this month, the TMC had run into a similar kind of controversy after leaders and activists in Bhangore, near Kolkata, were found throwing wads of money at skimpy-clad dancers at the party's 15th foundation day celebration. Condemning the obscene dance show, party chief Mamata Banerjee asserted that the she has 'zero- tolerance' for vulgarity. The incident led to the suspension of Zilla Parishad member Mir Tahir Ali who was on stage with the performers.