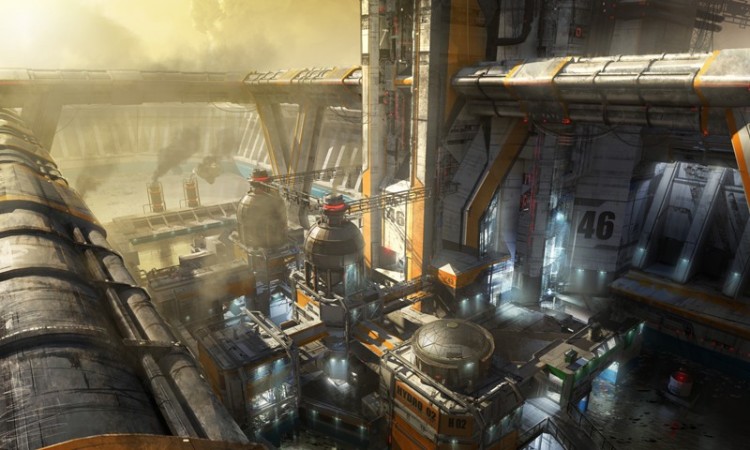 Respawn Entertainment has introduced a new patch that will address various bugs and issue fixes for its FPS title, Titanfall.
Titanfall was released on 11 March and involves the use of Pilots and Mechs tilted Titans set in the futuristic outer space colonies. The game cites its inspiration from Blade Runner, Star Wars, Abrams Battle Tank and Masamune Shirow of Ghost in the Shell.
The new update was released on 22 May 2014 and it will be addressing the following issues (Titanfall):
Localization Issues – The new patch has fixed issues like challenges Commuter Flight, Cowboy Up that had wrong plural tenses and others that have been reported in the forums.
Maximum XP – The issue of players who reached the maximum XP would have their XP being reset to 0. There were also reports stating that players were disconnected from the server when the reset occurred. This is been now corrected.
Satchel Server Disconnect – It was also noted by Respawn that a crash issues has been addressed. The issue happens when players are performing an evacuation sequence where they attach satchel charges and later detonate it, the whole server crashes and player gets disconnected.
Private Matches – The patch has shortened the number of players required for playing private matches from 6 to 12.
Party Colors – Members of the same party are show as green in the mini-map and so are their names. This help in knowing your friends during combat.
Auto Titan Color in Obituary – Auto Titan's will be show up in gold color and previously it was in blue.
Menu Changes – Users will find 'Play Multiplayer' as a default option in the private lobby menu provided you have finished IMC and Militia Campaigns.
Game Version on Main Menu – The new update has added the game's version in lower left corner.
Below are some of the bug fixes that have been addressed in the new patch:
Fixed an issue where aTitan firing ordnance would not show on the mini-map correctly.
Fixed a rare bug with Pilot health pools that would make them virtually invincible.
Fixed a server crash that could occur at the end of a match.
Titan shields now protect friendly rodeo players from explosion damage (such as from an arc cannon).
Fix case where a pilot can embark a Titan through walls.
LMG and XO16 firing sounds will no longer cut off before the gun is finished firing.
ARCHER now locks onto the top of a heavy turret rather than the base.
ARCHER now homes in on the Titan correctly when targeting Titans that are kneeling.
Fixed shimmery shadows in a spot in Lagoon map.
Fix satchel charges and particle shields causing pilots to permanently rodeo other pilots.
Fix certain characters not rendering properly in French and other languages.
Fixed an issue where "Initializing..." would be displayed if a server wasn't found.
Fixed being unable to scroll to the top of the datacenter list after scrolling down.
People who previously could not progress past the loading screen when connecting to servers should be able to play now.
PC Version Gets Back CTF Playlist
Respawn Entertainment is bringing back the Capture the Flag (CTF) playlist feature back into the game's PC version after it had removed it citing lesser amount of players.
It said that there were less than one percent of players who were playing CTF on PC. "[W]e're introducing a test of even wider region searches. If you're searching for 5 minutes without starting a game, [the matchmaker] will eventually widen your search to include neighboring continents. This means you might end up in a game with a much higher ping than you're used to, but as players pointed out; playing is preferred to not playing at all!" said the company in a post on official blog post.
It is clear that the matchmaking service will be broadened when it finds that there are no nearby players. However, the company has not said anything on the return of Pilot Hunter mode which was also removed.