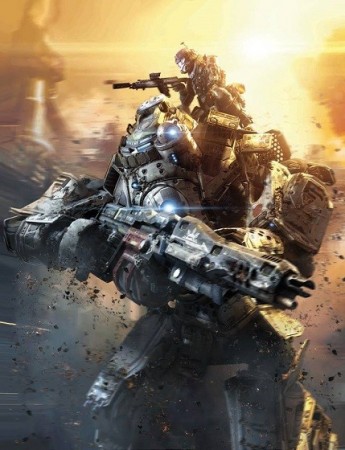 A NeoGAF user, Razor UK, has reportedly uncovered hidden data from the recent update of Respawn Entertainment's Titanfall. The data reveals game modes that have not yet been announced by the developer.
Though the data was mined out from Titanfall's June patch, it is quite possible that it is a work in progress; also the developer may not implement these modes in the game after all, according to the statement from Razor UK.
The new game modes that were discovered include:
Wingman Last Titan Standing - Last team with Titans standing wins.
Marked for Death - Kill the marked pilot.
Titan Tag - no description
Capture the Titan - Capture the Titan and bring it to your base.
Bodyguard (Titan Escort) - no description
Big Brother - Attack and defend the control panel.
It is to be noted that the developer has already announced two of the above game modes - Wingman Last Titan Standing and Marked for Death. Wingman Last Titan Standing is available on rotation and Marked for Death is on its way.
Capture the Titan/Bodyguard has related text like Guard, Secure, Hold, Steal and Intercept, which look like part of the different objectives that players will probably have to deal with.
When it comes to Big Brother game mode, the post revealed the following related text:
The program was stopped.
You launched the virus.
Defend the panel.
The virus has been launched.
The clock is ticking.
A teammate launched the virus.
Hack the panel before it finishes.
Though it is clear that the revelation must not be taken as the final word, these game modes provide an insight to what kind of modes that the developer is likely to come up with in the future.
Launch Windows for Next DLCs Released
Vince Zampella, co-founder of Respawn Entertainment has given out the rough dates for second and third DLCs.
"We have three DLC packs coming, one of which has been released already. The next one should come in three months, and then the last one three months after that, approximately," said Zampella to CVG.
"We have free updates that we're doing also, like the next one which adds two new game modes, voice packs and Titan emblems," he added.
So the second DLC might be releasing in September and the third DLC might be releasing in December.
How FIFA 2014 World Cup Affected Play
The ongoing FIFA 2014 World Cup in Brazil has affected Titanfall, which is a multiplayer FPS title.
Here's a fun look at #Titanfall player count on European servers during World Cup matches today: pic.twitter.com/xnV0FQVIED

— Respawn (@Respawn) June 19, 2014
The above tweet that was sent out on 20 June clearly shows that there was a drop in the Titanfall's European servers during the World Cup matches with the activity rising during the break and plunging again during the England vs., Uruguay match.