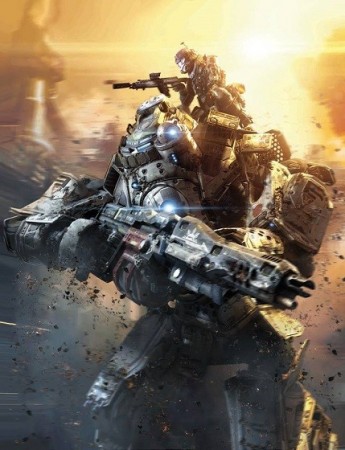 Respawn Entertainment's FPS video game, Titanfall is to get a new update that will add more variety to the game. Along with Black Market, a new feature, developers have also introduced in-game currency titled Credits another feature.
Players will be able to make use of the Credits and purchase Burn Cards and Titan Insignias. Players will be able to win Credits by either playing the game daily or by winning some of the challenges. Other means of earning Credits is by selling unwanted Burn Cards.
"The Black Market introduces a set of Titan Insignias that are themed as the official insignias of elite units on both the IMC and Militia. Once you unlock them in the Black Market, they will be available with the rest of your Titan Insignias in the Titan Custom Loadout screens," said David Shaver, designer, CVG reported.
Shaver also detailed how Burn Cards pack might offer some temporary edge in the battle. There are different packs that will boost the performance.
"The primary goal of Burn Card packs is to give you more choice in the kinds of Burn Cards you get and to fit different play styles. The Cards you get are random, but you get a set of Cards you know you will enjoy using," he added.
However, the Black Market will be available for players only after they enter level 11 and higher and once Burn Cards menu has been unlocked. He also assured that there will be no micro-transactions in the game.
The Black Market will be added with the upcoming Update 5, which will be out on 31 July. The new update will also include multi-GPU support on PC, a notification when a flag carrier hops on a Titan and bug fixes.
Frontier Edge DLC Release Date
Respawn has announced that it will be releasing its upcoming DLC, Frontier's Edge on 31 July. Frontier's Edge will only be the second DLC for the video game. It will be available as a part of season pass or player will have to shell out $10.
Titanfall was released on 11 March this year for PC, Xbox 360 and Xbox One. Source is the engine that this game runs on. It has been published by Electronic Arts. The game is considered by many to have successfully evolved FPS genre.