The descendants of Tipu Sultan are planning to take legal action against Union Minister of State for Skill Development Entrepreneurship and Bharatiya Janata Party leader Anantkumar Hegde over his comments over the Mysore ruler ahead of Tipu Jayanti on November 10.
In a letter to Karnataka Chief Minister's Secretariat last week, Hegde had appealed for the removal of his name from the list of invitees for Tipu Jayanti programme to be held on November 10.
"I have conveyed to Karnataka government not to invite me to the shameful event of glorifying a person known as a brutal killer, wretched fanatic and mass rapist," Hegde was quoted as saying by the Indian Express.
Reacting to the letter, Tipu Sultan's grandson Bakhtiar Ali said, "I will hold a meeting with all members of my family. We are contemplating legal action against Hegde for his unfounded comments against Tipu Sultan."
"He was such a revered ruler. I do not know on what basis he has levelled such allegations and tarnished the image of the ruler. He was a national hero and the Tiger of Mysore," Bakhtiar added.
Bakhtiar is reportedly an advocate in a Kolkata court and has strongly objected to the comments made by Hegde.
Another descendant of Tipu Sultan said, "Hegde should immediately tender an unconditional apology. We are shocked and hurt by his comments. Tipu Sultan is known for his nationalism."
"Earlier, too, a section of people tried to defame him. After the new government was elected at the Centre, the saffron (party) once again is trying to malign (him). Historians have made it clear what a noble king he was."
Politics over Tipu Jayanti
Karnataka Chief Minister Siddaramaiah has said that as part of the government, Hegde shouldn't have written the letter. "The invitation will be sent out to all central and state leaders. It is up to them to accept or reject (it)," the CM told reporters.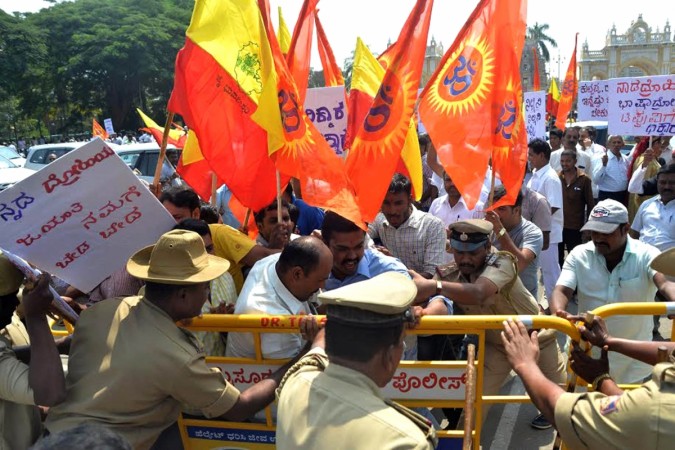 Several BJP leaders have raised requests to exclude their names from the Tipu Jayanti celebration invitees' list.
MPs Nalin Kumar Kateel and Suresh Angadi, Member of Legislative Council (MLC) Basanagouda Yatnal and a few other legislators have refused to attend the celebrations and said that if there is any celebration in the names of late Dr APJ Abdul Kalam or Veer Savarkar, they would be happy to be a part of it, instead of Tipu Jayanti.
"Congress has thought of this gimmick as a part of its vote bank politics. Congress might think of celebrating the birth anniversary of Mohammed Ghazni at a later date. We cannot tolerate this," said MP Suresh Angadi.
"Well-known researcher Chidananda Murthy has placed before the people the details wrong deeds indulged in by Tipu, backed by records. Congress is unnecessarily trying to make a hero out of him," he added.
However, Karnataka Home Minister Ramalinga Reddy recalled an event form December 2012 where state BJP president posed for a photograph with a cap and sword in his hand at Tipu's Samadhi in Mysuru.