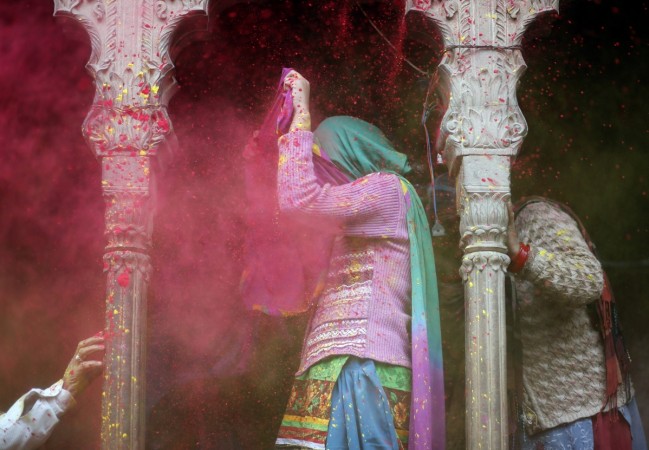 It's Holi and people get into the festive mood drenched in colours of all shades. Just like the hangover after a night of party, people may regret some things they did during the crazy Holi celebrations. People who own pricey phones are usually protective of their handsets but the Holi celebrations may transform you into a completely carefree person. Before getting into that mode, it's wise to take some precautions to keep your high-end smartphones safe rather than having to regret later.
There is going to be colour and water everywhere. You can't always keep an eye on your phone while playing with your friends and family. The best way to keep your phone safe is of course by leaving your priced possession back at home. But it's quite understandable if you cannot do that for obvious reasons. To escape the trouble of worrying about your phone all the time, follow these simple tips enjoy the festival of colors to the fullest.
Zipper Pouch: If you feel carrying your phone with you is utmost important, pouch your phone with a protective plastic zipper pack so it can keep your handset safe from colors and water splash. These pouches are easily available for cheap prices and you do not have to compromise on carrying your phone to the party after all.
Waterproof Accessories: If you feel the zipper pouch is too out of fashion, there are a lot of fancy phone cases that can keep your phone safe from water. These mobile cases will let you use the phone while you are partying without worrying about spoiling the handset. They can be found online or any mobile accessory shop and range somewhere around Rs. 200 to Rs. 500 depending on the phone model you have.
Screen Guard: If getting your hands at one of the fancy pouches at the last minute is difficult, try concealing your phone with front and back screen guards. These protection stickers will save your phone from scratches because your phone might slip out of your hands anytime. But the screen guards only protect the display and back cover, leaving all ports and speakers exposed to water.
Replace Your Phone: Getting in touch with your friends is not possible without your phone. If you do not have time to go out to get a protective case for phone, simply swap with an old sturdy phone that you might have lying around in your room somewhere. It can fulfill the need of connecting with friends without having to worry about the handset.
Things To Avoid
Don't use a hair dryer to treat your phone even if it was exposed to water. This trick will result in severe consequences. Although, it may seem the phone is drying on the outside, there is a high chance that the inner components will be burnt. Simply dissemble possible parts of the phone and leave it to dry on its own. If that doesn't do the trick, take the phone to a service center for a better treatment.