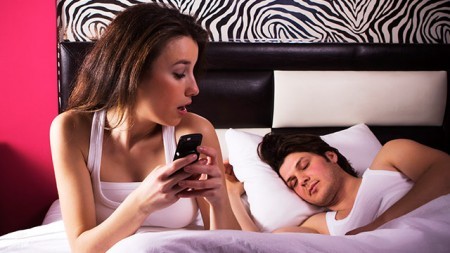 A Kent-based woman has become victim of a Tinder fraud by a married man, who had Bollywood actor Saif Ali Khan's photo as his display picture, and looked much like the actor.
Read: Pictures of Narendra Modi's lookalike go viral on social media
The 44-year-old woman, Anna Rowe, came across the fraudster, who called himself Antony Ray, on the dating app and the duo was in a relationship for 14 months until she discovered she has become a victim of catfishing on Tinder.
The Fake Tinder account holder promised Anna to marry her and used to address her as Mrs. Ray. Anna, who is a teaching assistant in Kent, was traumatised by the fraud and had to undergo counselling.
"I didn't know who this man who had been in my life for 14 months was. I am not stupid by any means, but he had played me. I was heartbroken, but I was also scared. I wondered if anything he told me true," she told Daily Mail.
Anna and Antony came across each other on Tinder on August 2015 and the duo soon started chatting over text messages and phone calls. After a few months he visited Anna at her house, where they spent many days together. Anna said the fraudster, who claimed to be a divorcee, would cover up reasons for his sporadic visits saying he had to travel abroad for work frequently.
However, things turned suspicious for Anna after Antony suddenly vanished, citing his mother's ill health. Being ignored by him, she hired a private investigator and discovered that the man is a fraud.
It was revealed that apart from his fake Tinder account, Antony has a separate mobile number for his various affairs and a fake Facebook page as well. He is married with three children. Shocked and devastated by the turn of affairs, Anna went to the Police but got even more depressed when she learned there is no law against such frauds.
"He used me like a hotel with benefits under the disguise of a romantic, loving relationship that he knew I craved. I did not or would not consent to have a sexual relationship with a married man, let alone a man who was actively having relations with multiple women simultaneously. If I knew the truth I wouldn't have been with him," she said.
Interestingly, the man's actual look reportedly had striking resemblance with the picture of Saif Ali Khan that he had used as his Tinder DP. Anna has now launched a petition, demanding legal action against catfishing on dating apps and other social media.
Anna also said legal action could have been taken against the fraudster if he had asked for money from her or if he had posted any intimate picture of the victim. "But creating a profile to lure me into a fake relationship is not deemed a crime and it should be. What he did has almost destroyed me," she added.