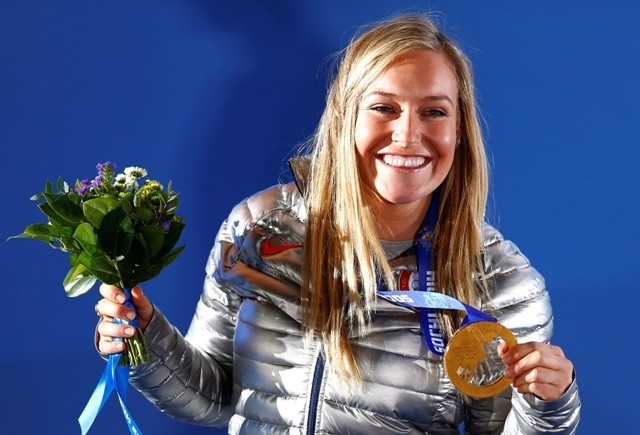 Tinder has become extremely popular with athletes at Sochi's Olympic Village, and an increasing number of Olympians are using the dating app to hook up, reports indicate.
American snowboarder Jamie Anderson recently revealed that the use of "Tinder in the Olympic Village is next level."
"It's all athletes! In the mountain village it's all athletes. It's hilarious. There are some cuties on there," she told Us Weekly.
But the 23-year-old from Lake Tahoe, Calif., said she deleted her Tinder account after it became too distracting.
"There was a point where I had to be like, 'OK, this is way too distracting,'" she said of using Tinder. "I deleted my account to focus on the Olympics."
Tinder, according to its website, is a dating app that finds out the people who likes you nearby, and helps you to establish a connection with them if you are interested. It is among the fastest-growing dating apps, and it is not surprising that an increasing number of athletes are using it to hook up.
Traditionally, the Olympic Village has been a hotbed of athlete hook-ups, and swimmer Ryan Lochte told ESPN last year that an estimated 70 to 75 percent of Olympians were having sex in the Olympic village.
Talking cognizance of increasing sexual activity in the Olympic Village, the International Olympic Committee had handed out about 100,000 condoms at the beginning of the Games.
"The distribution of condoms in the village is part of the IOC's involvement in the HIV and AIDS prevention," a representative of IOC told TMZ Sports at the time.
Meanwhile, Judy Kuriansky, a sex therapist and clinical psychologist at Columbia University's Teachers College in New York City, told ABC News that hooks up at the Olympic Village is not unexpected.
"It's like making the ingredients of a huge stew — a stew of sexual ingredients," Kuriansky said. "There is stress, which causes tension, and anxiety and energy, and a massive outpouring of chemicals in the body — adrenaline and endorphins. It's a powerful concoction of chemicals."
"Everyone knows the runner's high," she said. "Olympian athletes certainly have it — it's orgasmic."
"Winners or losers, on top of the world or devastated, it tends to make you grab the moment — carpe diem," she said. "This is your moment."