In the age where everything is going digital, why should wrist watches be left alone? But the transition from an analogue watch to a smartwatch hasn't been as smooth as the evolution of smartphones. But they sure did make fitness tracking more popular and common than before.
Apple, Samsung, LG and many other OEMs have jumped into the wearable category by launching respective smartwatches, which are equipped with some interesting fitness tracking capabilities. Combining fitness trackers and basic smartphone functionalities acted in favour of smartwatches, but there was strong resistance letting go of conventional analogue wrist watches.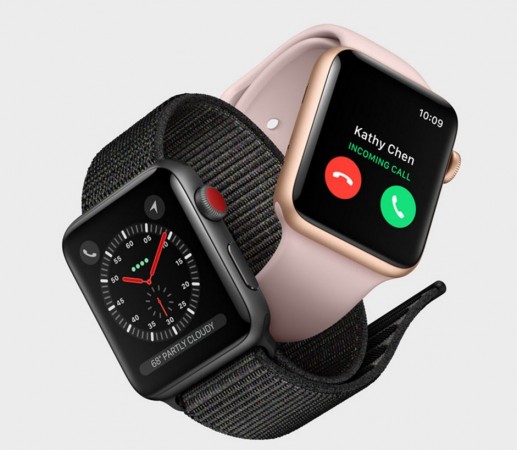 When the foray of smartwatches impacted the watch industry, many brands like Tag Heuer, Breitling, Fossil joined the race with their own smartwatches. But of course, years of expertise in the field allowed them to make finest timepieces without giving away the looks. Timex was one of the lot with experience and the same reflected on its newly-ventured portfolio of smartwatches.
But Timex has understood the new market carefully to strike a perfect balance between analogue and smart watch. We received one of the Timex smartwatches – IQ+ Move – for review, and we've been testing it for a long period of time to assess its worth. Here's what we found out about the Rs 9999 watch-cum-fitness tracker.
The first and foremost thing we want to check out in anything is design, and Timex IQ+ Move fitness wrist watch is no different. Going by its years of experience, Timex chose an analogue design with circular dial and silicon strap. The watch blends black and green colours seamlessly despite their difference in contrast.
The watch face has the usual analogue hands to show time and a sub-dial to show your progress towards the daily goal. There's a crown to light up the dial, check date, pair with a smartphone app and adjust the hands.
Overall, the design of IQ+ Move is quite practical. The silicon straps make it more comfortable to wear and avoids any tear. It easily survived water splashes and doesn't cause irritation, which can be useful for those who have sensitive skin.
Timex IQ+ Move is basically a fitness tracker within a watch, making you wear one less strap on your hand. It can track steps, distance travelled, burned calories and help you keep a track of your sleep and overall fitness. The watch relies on a smartwatch app to show you all the data it has captured.
In our tests, we found the IQ+ Move to accurately track steps and sleep, which is more than we could ask for from an affordable watch-cum-fitness tracker. Check out some of the statistics from the course of our review. It accurately showed how lazy I am, and might have even inspired to join gym for future workouts.
The app's interface itself is quite neat and doesn't require any training to get started. All the settings can be found in the left panel and the first time setup will cover most necessary details, so you won't have to add again. Using the app, you can also add alarm so a light vibration on your wrist can wake you from your sleep, assign functions to the second hand display, change goals and more.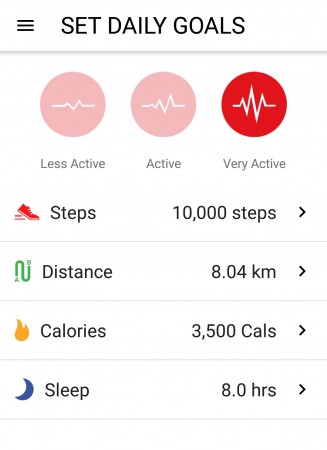 Best of all, the IQ+ Move doesn't require you to charge the watch daily. It comes with a traditional watch battery, which can easily last you months. This is addressing one of the biggest pressing points of fitness trackers and smartwatches these days.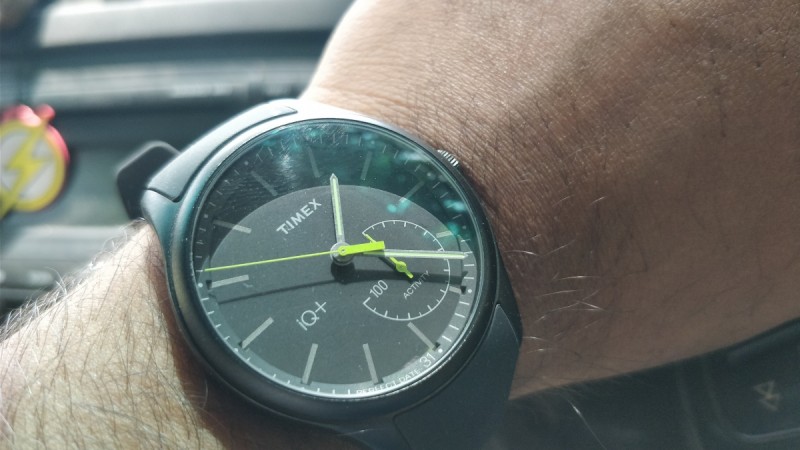 Even though the IQ+ Move impressed us enough to recommend it to fitness enthusiasts, it is not without caveats.
For starters, we wished Timex IQ+ Move had a heart rate sensor and notification support for calls and messages. The setup process for IQ+ Move is quite lengthy, and we had trouble pairing the watch to the phone via its official app every single time.
Once paired, it will sync all the data at once and show you updated results. But if you want to add an alarm after pairing the watch once, you'll need to pair it again to update the changes made inside the app.
When you open the app, you'll need to tap on pair icon at the bottom and press and hold the watch's crown for five seconds until you hear three chimes. After many frustrating attempts, you'll be able successful. Despite using it for a long period, we were unable to find the knack using which the pairing process would get simpler.
Verdict
Should you or should you not buy Timex IQ+ Move?
Eventually it comes down to this. In our view, we find the IQ+ Move extremely useful on a day to day basis with brilliant battery, accurate tracking and comfortable wear with complimenting design. Unless you are fine with the struggles of pairing the watch with your smartphone every time to update any change, Timex IQ+ Move is a right fit for you.