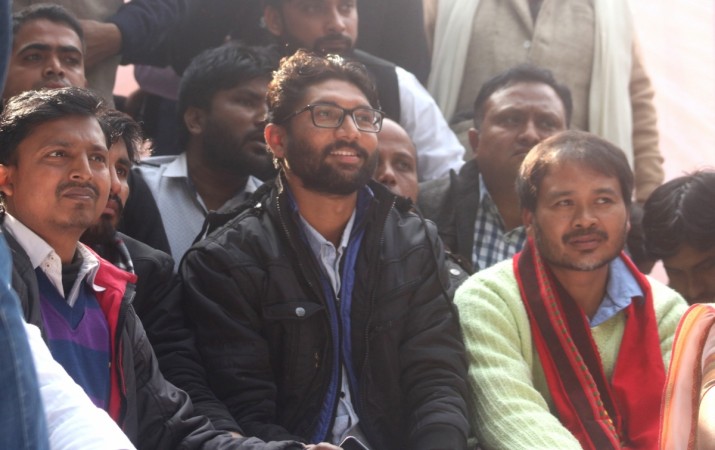 Jignesh Mevani, a politician from Gujarat, has become a household name since he contested the Gujarat Assembly Election in 2017 and spoke up in favour of the Dalits. But he may not be very popular with several journalists in Chennai after Tuesday when they decided to walk out of a press conference by Mevani.
The incident took place when Mevani noticed a Republic TV mic on the table and said that he wouldn't answer the channel's questions. He then asked the reporter to leave the conference. "Who is the Republic TV's reporter? I won't talk to Republic," the News Minute quoted Mevani as saying.
While the other journalists present tried to pacify him and told him that it wasn't an exclusive interview for Republic TV and everyone was a part of the briefing, Mevani refused to budge. He was so adamant that even the Republic TV reporter said he wouldn't ask any question just so that the conference could go on, But Mevani refused to talk until the reporter left the room.
Mevani must have thought that he would get his way, but several other reporters spoke up in support of the Republic TV reporter and said that if he left the room, they would all follow. Mics were then removed from the table and the briefing cancelled, leaving Mevani red-faced.
"It was totally unbecoming of a young political leader to behave like this. Even veterans like Karunanidhi and or Jayalalithaa never asked rival channels to keep away from their press meets. If we give in once then any political leader can selectively ask some channels to stay away from their press meets. This is simply not done," Outlook quoted Times Now reporter Shabeer Ahmed as saying.
Mevani has had issues with Republic TV since the channel slammed him for calling Prime Minister Narendra Modi old and saying that she should go to the Himalayas.
Meanwhile, Twitterati seems divided when it comes to journalists walking out of the press conference. Here are a few reactions.
#JigneshMevani
Tight slap to Jignesh Mawali.
This moron wanted Republic channel's mic to be removed from a press conference. Chennai media says 'No need for your Press conference' you can't dictate terms to us.

— kavi ???? (@kavita_tewari) January 16, 2018