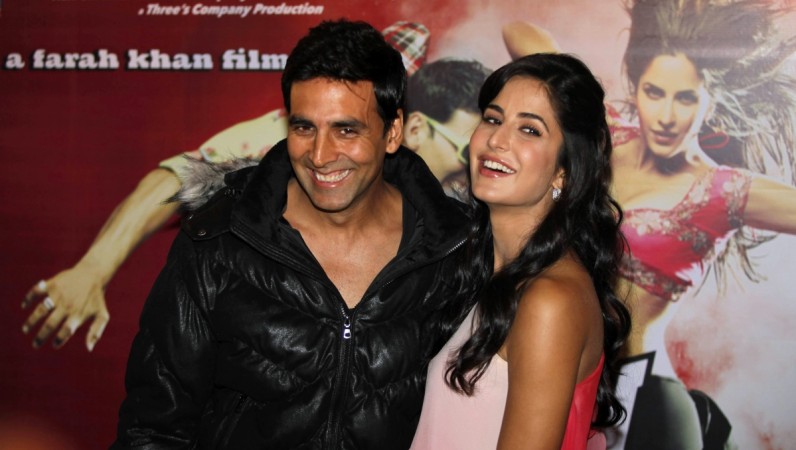 Akshay Kumar has beaten Shah Rukh Khan, who was having a good run at the Times Celebex rating (January) until December. The "Rustom" actor was in the news for his stellar performance in Raja Krishna Menon's "Airlift."
Katrina Kaif moved 12 slots to the top of the chart, leaving behind Priyanka Chopra, who takes position two. The Brit import made headlines for both her personal and professional lives. Although it didn't sustain long enough, the buzz around Abhishek Kapoor's "Fitoor" was phenomenal at first, the Times of India reports.
Also, her love life, which is reported to be in a shambles, was one of the major reasons why she had become a topic of conversation. Her relationship with Ranbir Kapoor reportedly fell apart a few days after the new year began. Although none of the parties concerned have admitted to it, there have been stories that hint at their breakup.
Interestingly, Deepika was picking up trophies throughout the first month of the year, and also training hard for her Hollywood debut in Vin Diesel's "XXX: The Return of Xander Cage," and yet she slipped a few ranks. SRK's dip was a given, considering he kept away from social media and limited his press interactions as he didn't have too many films or endorsements to talk about in the month. However, he is now back in the scene, sharing posts and communicating with fans online.
Amitabh Bachchan, Salman Khan, and Aamir Khan are the ones who make the top five. Kangana Ranaut, Anushka Sharma and Yami Gautam fill up the actresses' list.
Check out the top 10 list, below:
| | | | | |
| --- | --- | --- | --- | --- |
| Actors | Jan Rank | Dec Rank | Jan Score | Dec Score |
| Akshay Kumar | 1 | 7 | 27 | 19 |
| Amitabh Bachchan | 2 | 5 | 25 | 23 |
| Shah Rukh Khan | 3 | 1 | 18.9 | 42 |
| Salman Khan | 4 | 2 | 18 | 36 |
| Aamir Khan | 5 | 6 | 17 | 22 |
| Ajay Devgn | 6 | 9 | 16 | 17 |
| Tusshar Kapoor | 7 | - | 14.5 | 0 |
| Farhan Akhtar | 8 | 14 | 12.5 | 9.5 |
| Varun Dhawan | 9 | 4 | 11.5 | 27.5 |
| Aditya Roy Kapur | 10 | 18 | 11.3 | 7.5 |
| | | | | |
| --- | --- | --- | --- | --- |
| Actresses | Jan Rank | Dec Rank | Jan Score | Dec Score |
| Katrina Kaif | 1 | 13 | 21 | 11.9 |
| Priyanka Chopra | 2 | 2 | 19 | 35 |
| Kangana Ranaut | 3 | 14 | 18 | 11.5 |
| Anushka Sharma | 4 | 8 | 17.9 | 13.5 |
| Yami Gautam | 5 | 4 | 17 | 22 |
| Deepika Padukone | 6 | 3 | 16 | 34 |
| Juhi Chawla | 7 | 16 | 15.5 | 10.9 |
| Kajol | 8 | 1 | 13.5 | 36.5 |
| Shraddha Kapoor | 9 | 10 | 13.3 | 12.9 |
| Sonam Kapoor | 10 | 18 | 13 | 10 |