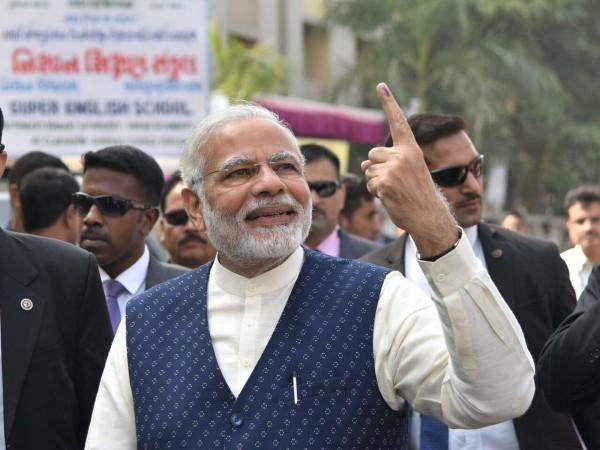 Prime Minister Narendra Modi, Microsoft's Chief Executive Officer Satya Nadella, US President Donald Trump are among the contenders for TIME magazine's list of 100 most influential people of 2018 who have made an impact on the contemporary world.
The annual TIME 100 list features pioneers, most significant artists, titans, leaders, icons scientists, activists, and entrepreneur from around the world.
Prime Minister Narendra Modi has been featured regularly in the previous years among the probables for the most influential people by TIME. Modi had been named among the contenders last year as well as in 2016. He was named by the Time editors among the 100 most influential people in the world in 2015, with former US president Barack Obama writing a profile for him in the magazine.
Chinese President Xi Jinping, newly re-elected Russian President Vladimir Putin, American actor and advocate Meghan Markle are other notable names in the contenders' list for TIME 100 most influential people of 2018.
Facebook CEO Mark Zuckerberg, Amazon chief Jeff Bezos, North Korean leader Kim Jong-un, actor Kumail Nanjiani, Trump's daughter Ivanka Trump, son-in-law and senior adviser Jared Kushner, Prince William and his wife Duchess of Cambridge Catherine (members of the British Royal family), Prince Harry and his fiancee Meghan Markle and former US President Barack Obama are also among the contenders.
While the editors at TIME make the final judgment call on who makes the list, the magazine also values its readers in making the judgment about the most influential people of the year.
The voting of poll started on March 28 and it will end on April 17 at midnight. The TIME 100 list will be announced on April 19.