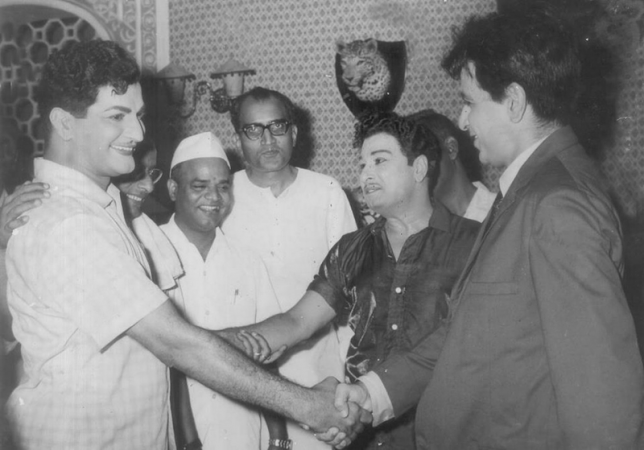 Narendra Modi romped to power with a call to wipe out Congress in the country. But, prior to Modi, there was a man from Andhra Pradesh who appeared to oppose the party equally. He founded the Telugu Desam Party (TDP) within months of conception and formed popular governments in the state of Andhra Pradesh. Nandamuri Taraka Rama Rao, popularly known as NTR, served the state as chief minister for three terms between 1983 and 1995.
At the national-level, when Congress and Bharatiya Janata Party (BJP) were claiming that there would not be a third alternative in the country for the people to choose from, NTR proved them wrong. He introduced the National Front by bringing 13-regional and smaller non-Congress parties (like his own Telugu Desam Party (TDP), DMK, AGP, National Conferece, Janata Dal) under one umbrella to form governments at the Centre between 1996 and 1998.
Today, 28 May, is the birthday of the leader of masses, NTR. His party TDP, which is going to form the government in Seemandhra/residual AP, is conducting a two-day party meeting, "Mahanadu" in Gandipet, Hyderabad.
Here is a timeline tribute to the great leader and a legendary actor.
1923: NT Rama Rao was born in a small village, Nimmakuru in Gudiwada taluk of Krishna district. He was from a poor farming family. During his childhood he was fond of singing and acting.
1949:After obtaining a degree in BA in 1945 from Andhra Christian College, he started his film career with a role of a policeman in "Mana Desam."
1957: NTR took on the role of Lord Srikrishna in "Maya Bazaar", the first mythological film he acted in, after which he gave numerous such memorable performances. NTR acted in Telugu mythological films that are today considered as a cultural heritage for Telugu people.
No actor in India has portrayed the mythological characters like NTR. He did justice to positive as well as negative characters that he portrayed in the series Ramayana and Mahabharata like Rama, Krishna, Ravana and Dhuryodhana.
He is said to have studied every prime character keenly in the epics before producing or directing any mythological films. He also portrayed prime roles of Bheeshma, Arjuna, Bheema, and Karna, which have ample scope to essay the human nature. He has acted in more than 300 films and was the highest paid actor in the country.
1982:He founded Telugu Desam Party on 29 March 1982 in Hyderabad and stated on that day that the foundation of the party would wipe out Congress from Andhra Pradesh. Congress, which ruled the state since 1956, was pushed to a nook and had to relent, later holding the status of opposition in AP.
1983: NTR became the 10th chief minister of AP on 9 January 1983, within nine months of TDP foundation.
1984: NTRwas removed from office by the then State Governor Ramlal, when he went to the USA to undergo an open heart surgery. Nadendla Bhaskar Rao, a minister in NTR's council of ministers, was made the chief minister. NTR came back from US immediately after the surgery, and after an eventful struggle, he regained power and became chief minister again in September 1984 with the support of people and parties like Janata Party during the regime of Indira Gandhi as prime minister. He completed his first term of five years in 1989.
1989: In December Assembly election, NTR's TDP lost and Congress came to power due to anti-incumbency. Out of two seats NTR contested from Kalwakurthy and Hindupur. While he lost the first one, he won on the Hindupur seat. He then established himself as an opposition leader in the state and a prominent figure in the national politics.
1994: NTR returned to power in 1994 Assembly elections, with an alliance of his TDP with Left Front in the state. But he lost power when his son-in-law Nara Chandrababu Naidu, like Bhaskar Rao, turned all the MLAs against him and replaced NTR as the Chief Minister.
Clarifying his stand, Naidu explained that he went against his father-in-law as NTR planned to hand over the reins of the party to his second wife Lakshmi Parvathi, to which NTR's own family did not agree.
1996: NTR died on 18 January 1996, at the age of 72.