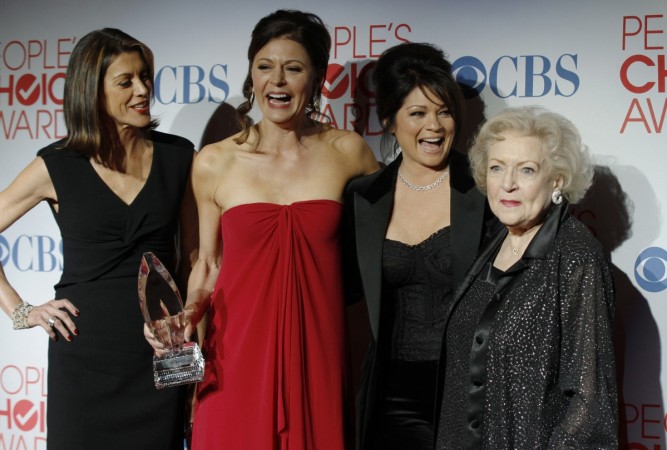 It is time to bid goodbye to TV Land's "Hot in Cleveland".
"Hot in Cleveland" will end after Season 6, which is in production at present, TV Land announced on Monday.
TV Land's signature comedy show was its first original scripted series and turned out to be a breakout hit for the network. The conclusion of the show, which is about three women who shifted to Ohio from Los Angeles, marks the end of an era.
The series was created by "Frasier" alum Suzanne Martin and produced by Sean Hayes and Todd Milliner's Hazy Mills banner.
"It's been an honour to work with Valerie Bertinelli, Jane Leeves, Wendie Malick and the incomparable Betty White. The passion and talent they brought to the set each and every week over the past 5 years has put TV Land on the map as a network dedicated to quality original programming. We will continue to celebrate the show and are looking forward to a fantastic series finale," TV Land president Larry W. Jones said in a statement, Time reports.
The Viacom cable channel was a smaller player in the business before the introduction of "Hot in Cleveland". It dealt in vintage TV and that did not really increase their viewership.
When "Hot in Cleveland" debuted, the viewership rose to 4.8 million, Deadline reports. The series also achieved the 100-episode milestone. It has also been sold into broadcast syndication and in 210 territories worldwide. But, TV Land is now gradually shifting from traditional multi-camera sitcoms to single-camera ones. With the end of "Hot in Cleveland", its spinoff "The Soul Man" and "The Exes" will be the only original multi-camera series on the network.
Through the sitcom, 88-year-old White made a remarkable return to a regular series. She was nominated in the category of supporting comedy actress in the Emmy in 2011 for her role as the crafty Elka, and won back-to-back Screen Actors Guild awards in 2011 and 2012, Variety reports.